KEWLOX® is a unique and ingenious concept which goes against the world trend in terms of furnishing (quickly consumed, quickly replace). It is based on four steel angle brackets which hold cross pieces and distance pieces to create a solid framework with a lifetime guarantee, the assembly of which does not require glue, nails or screws. Kewlox furniture is easy to assemble, dismantle and reassemble. You can easily convert them thanks to spare parts that are available separately.
The range created more than 50 years ago, which is currently still manufactured, and has been enhanced over time with new models, accessories and finishes. With 40 colours of panels, 10 whips, five deaths, six heights of compartment, and various materials, you can create an infinite number of customised combinations. And when each centimetre counts or you want to give free rein to your creativity, KEWLOX® can even manufacture your furniture made-to-measure.
And I cannot of Belgian design, KEWLOX® storage furniture enables you to create timeless streamlined configurations to fit out your personal or workspace.
Create your Kewlox in 5 stages
1. Choose the dimensions of your furniture
Do you want to create one or more cabinets for your house or your office?
1) Measure the space in the room that you want to furnish.
2) Determine the type of furniture which you want to build (cabinet, wardrobe, etc.)
3) Choose the depth and width of your furniture then compose it by choosing the number of compartments as well as their respective height.
Warning: When choosing your dimensions, please note that is advised to keep a margin of at least 10 cm between your cabinets and your ceiling for assembly.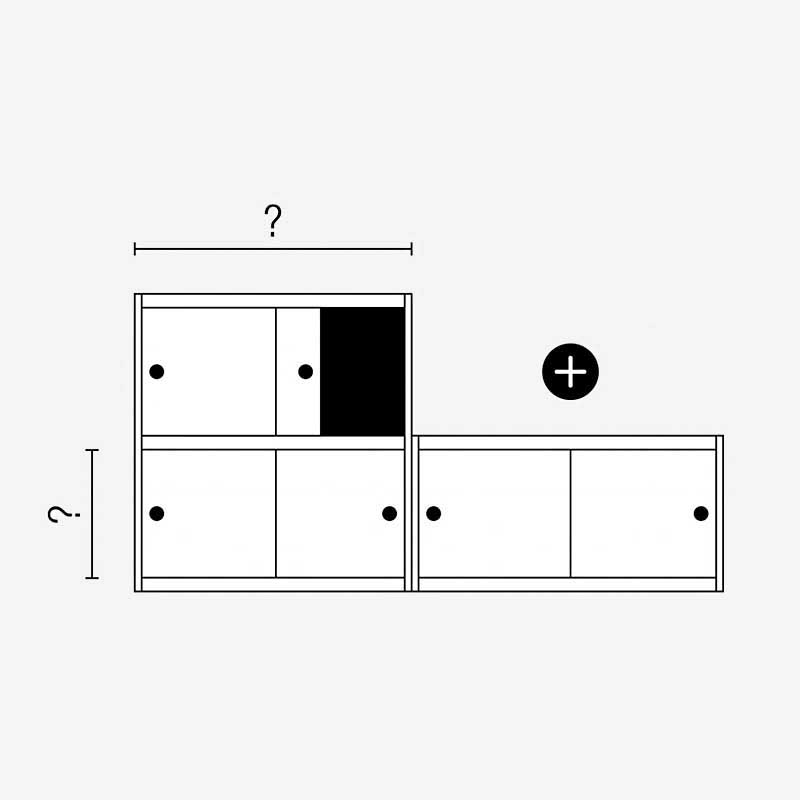 You have determined the volume of your Kewlox, the next stage is the trim!
1) Choose the finish then the colour of the doors, side and back panels of your cabinet
2) Define the colour of the shelves
3) Choose one of the four colours of corner profiles
4) Determine the type and colour of your knobs
3. Choose your accessories
Kewlox accessories are very practical for everyday storage.
Drawers, locks, adjustable feet and intermediate shelves.
Here are a few accessories which you can add in order to adapt your furniture to your needs even further.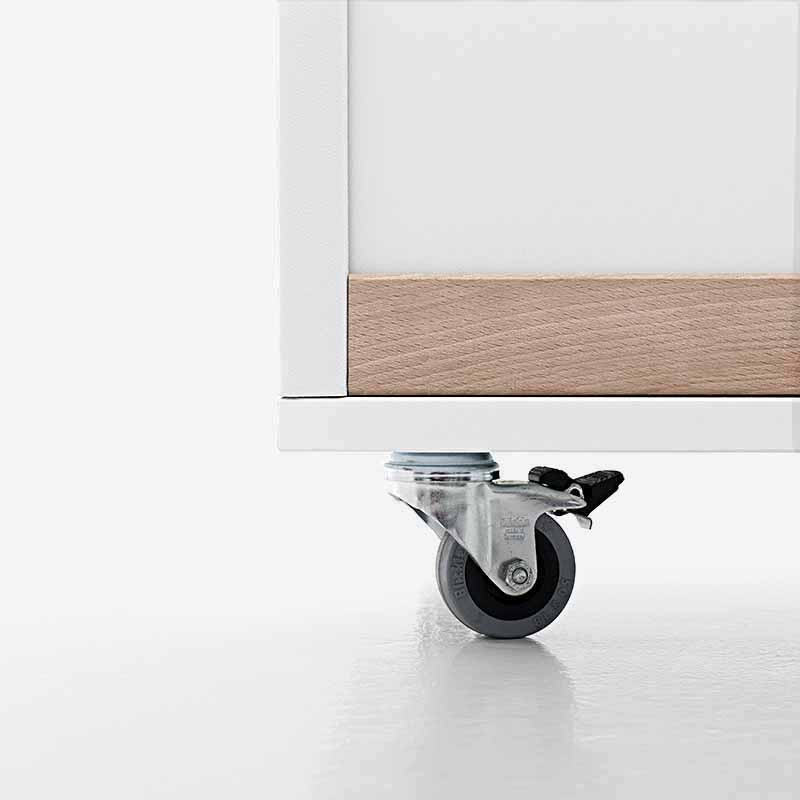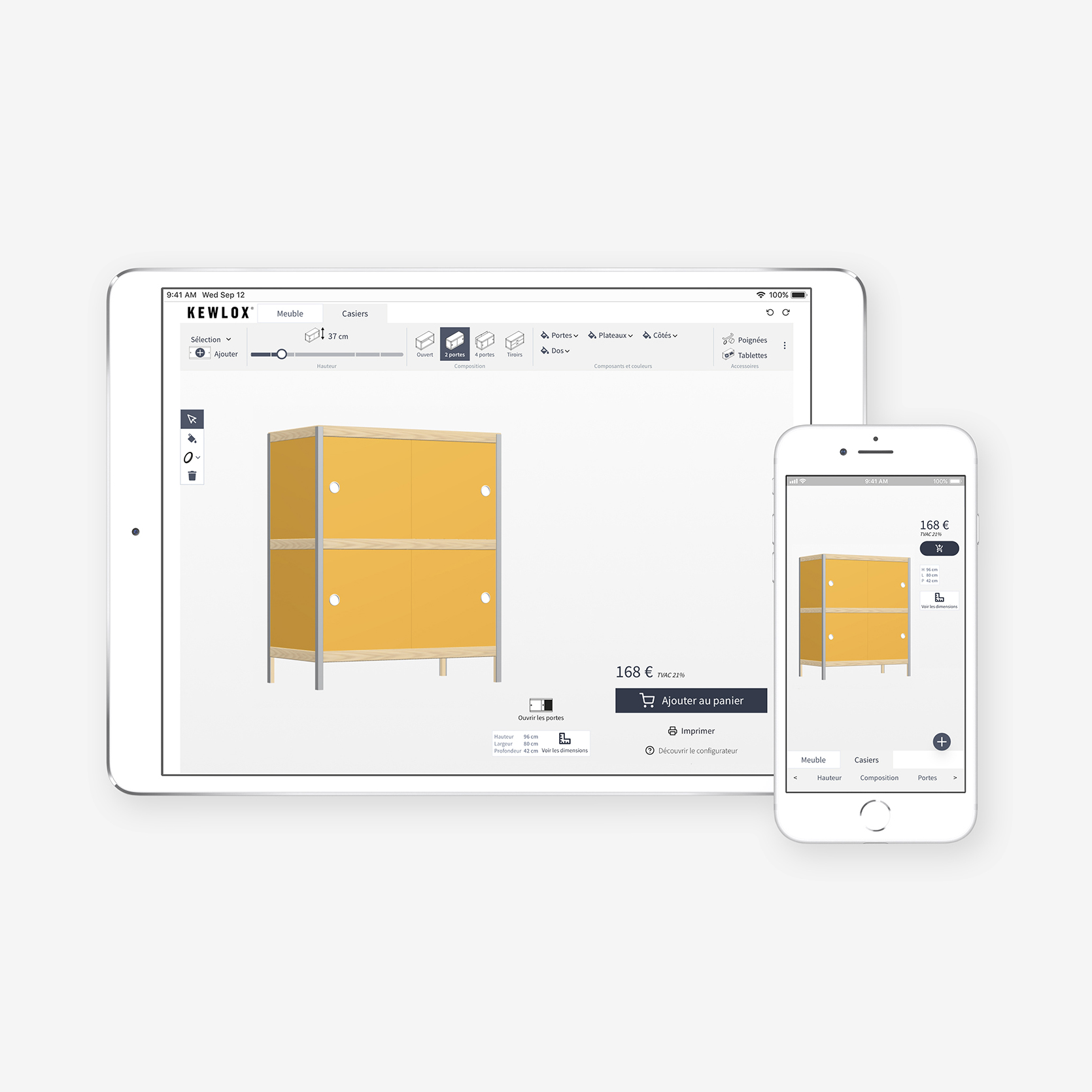 4. Place your order in store or on our website
1 Your project is ready! Order your furniture right now on the Internet by creating your project in the configurator, by telephone with one of our sales advisers or at one of our points of sale.
2 Collect your furniture from the showroom that is closest to you.
Assemble your furniture yourself.
All the parts fit together easily and are held by the four steel uprights. The assembly of your furniture is therefore very simple and does not require any specific tools, screws or glue. Follow the instructions here to assemble it yourself.
If you have any questions, please do not hesitate to contact your sales adviser.
Let us take care of assembling and delivering your furniture
Would you prefer that we deliver and assemble your furniture? Our team of professionals shall take care of this and will provide your assembled furniture wherever you wish.
Depending on the furniture and layout, assembly will be carried out at our workshops or at your home.