How can I hide a stone pillar?
To create a nice wall ensemble and optimise your storage spaces despite potential vertical construction elements such as pillars, doors, ducts, pipes, etc., all you have to do is combine different depths of furniture.
See how we have done it.
How can I hide an electrical box ?
Electrical boxes are essential for the proper functioning of the home. However, they do nothing from an aesthetic point of view.
Discover Kewlox tips for this issue!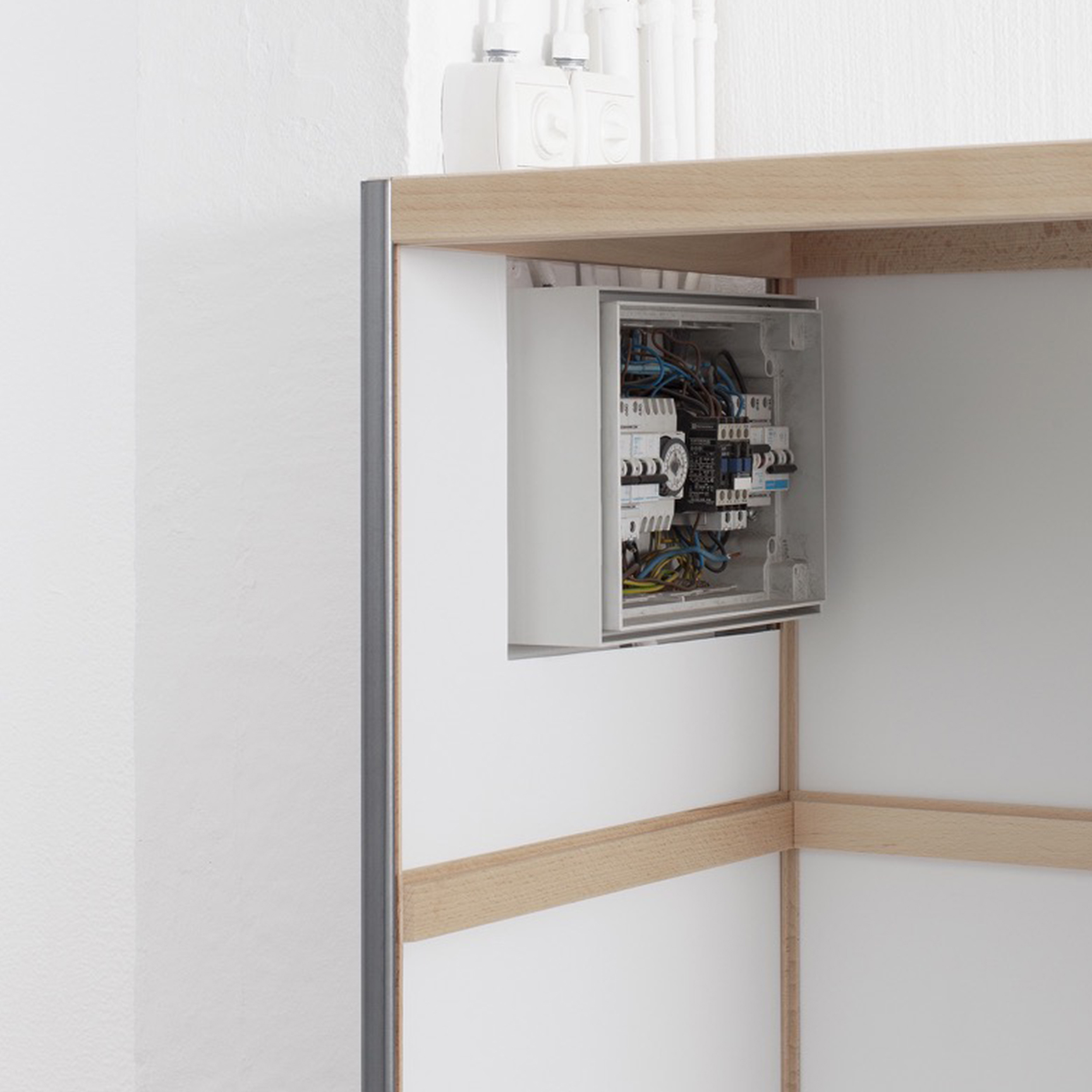 It is entirely possible to incorporate plumbing elements in a piece of Kewlox furniture. Here are a few solutions proposed by Kewlox in order to hide a U-bend or any other item of plumbing in any room in the house (toilets, kitchen, utility room, bathroom, etc.)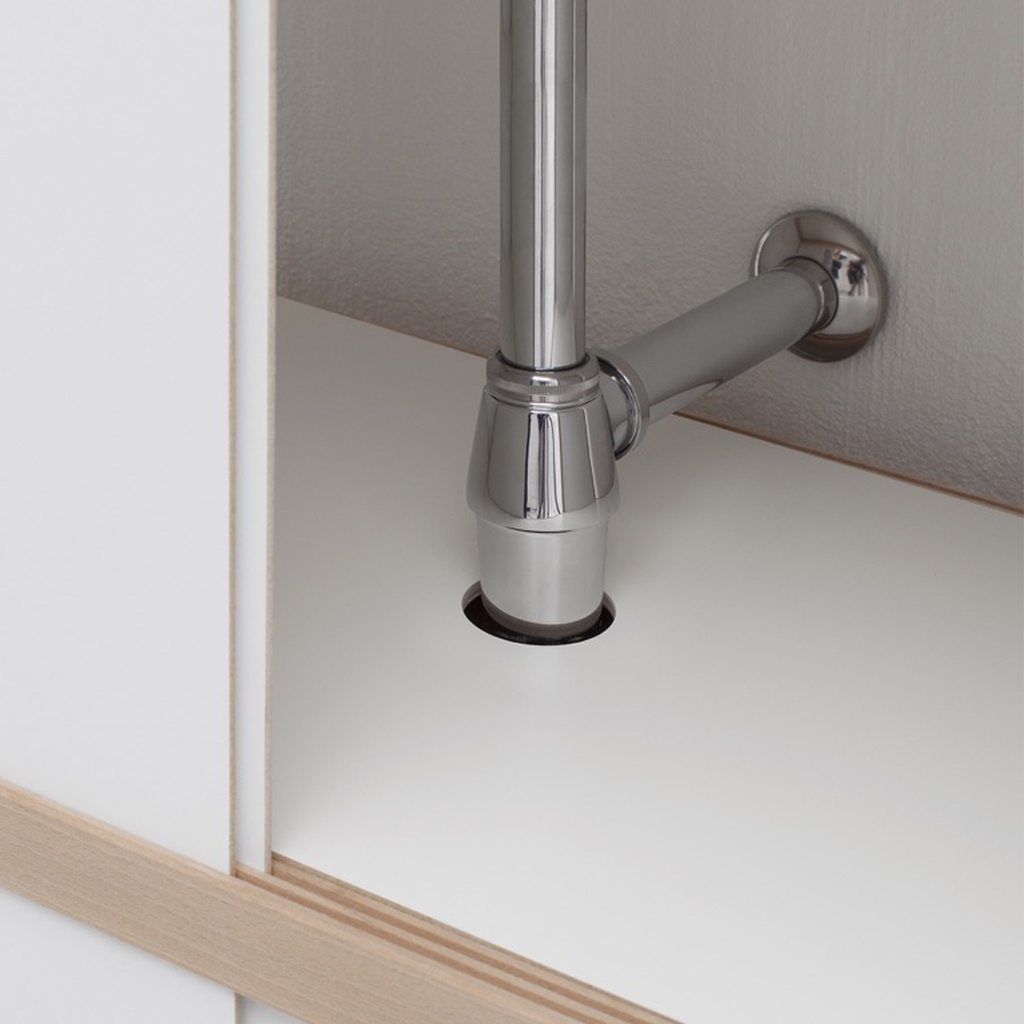 How can I fit a piece of furniture on top of a skirting board?
If you want to fit a piece of furniture against the wall but an element of construction such as a skirting board, a step, a pipe, an electric duct, etc. is preventing you, you can use different solutions by playing with the feet of the furniture.
Fortunately, at Kewlox you will find the solution.
How to hide exposed pipes?
Heating pipes and other plumbing items can be concealed with Kewlox furniture. Find out how!