BeCommerce states that its member may carry the BeCommerce quality label.
This means that Kewlox respects the BeCommerce Label Code and its Internet sales site has been certified by the independent audit organisation, Bureau Veritas Certification Belgium SA. Kewlox was certified for the first time May 6, 2013. Kewlox offers at least the 6 following guarantees:
1. Know with whom you are doing business and how to easily make contact with the company
You deal with:
Maurice Le Clercq et fils – KEWLOX SA/NV
Company address: Rue Sainte-Anne 7 5310 Leuze (Eghezée)
Phone Number: +32.81.51.17.91
E-mail: info@kewlox.be 
Web Adress: www.kewlox.com 
Chamber of Trade No : BE 0403179807
VAT No : BE0403179807
Member since: 11.01.2013
2. Terms screened by Test-Achats
3. Security & Privacy 
4. Period of reflection: 14 days (consult the withdrawal form)
5. Pay securely
6. Independent mediation of complaints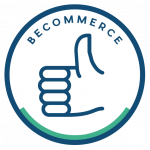 Carine Moitier
Managing Director
Patrice Ceysens
President of BeCommerce
BeCommerceWetenschapspark 1 – Labo 1
Campuslaan 1
B-3590 Diepenbeek 
According to the new legislative obligation of the European Union, you have the possibility for the consumer to file a complaint online with the European Commission. For more details please contact us or consult the general conditions of sale.