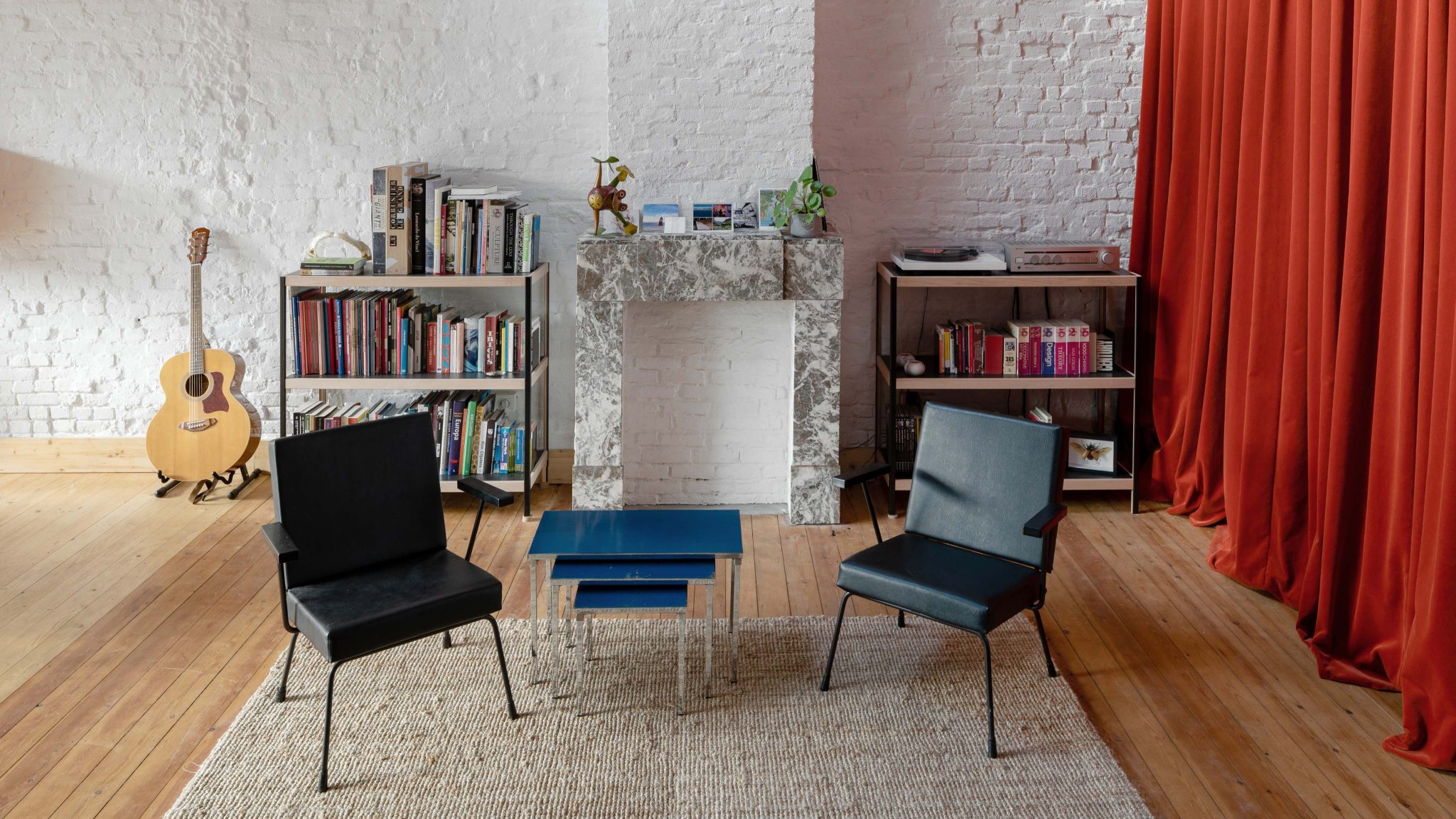 "After a thorough renovation – in which the residents did full justice to the motto 'I want to break free!' and stripped the house almost completely – Daan and his partner were able to move into their new house quite recently. When moving in, they didn't have a big collection of furniture yet, and apart from Aunt Mia's 4 Louis XV chairs, they didn't have any heirlooms to take into account.
The two could start from scratch, and decorate their new home  to their own taste. For the cupboards, they quickly landed with Kewlox.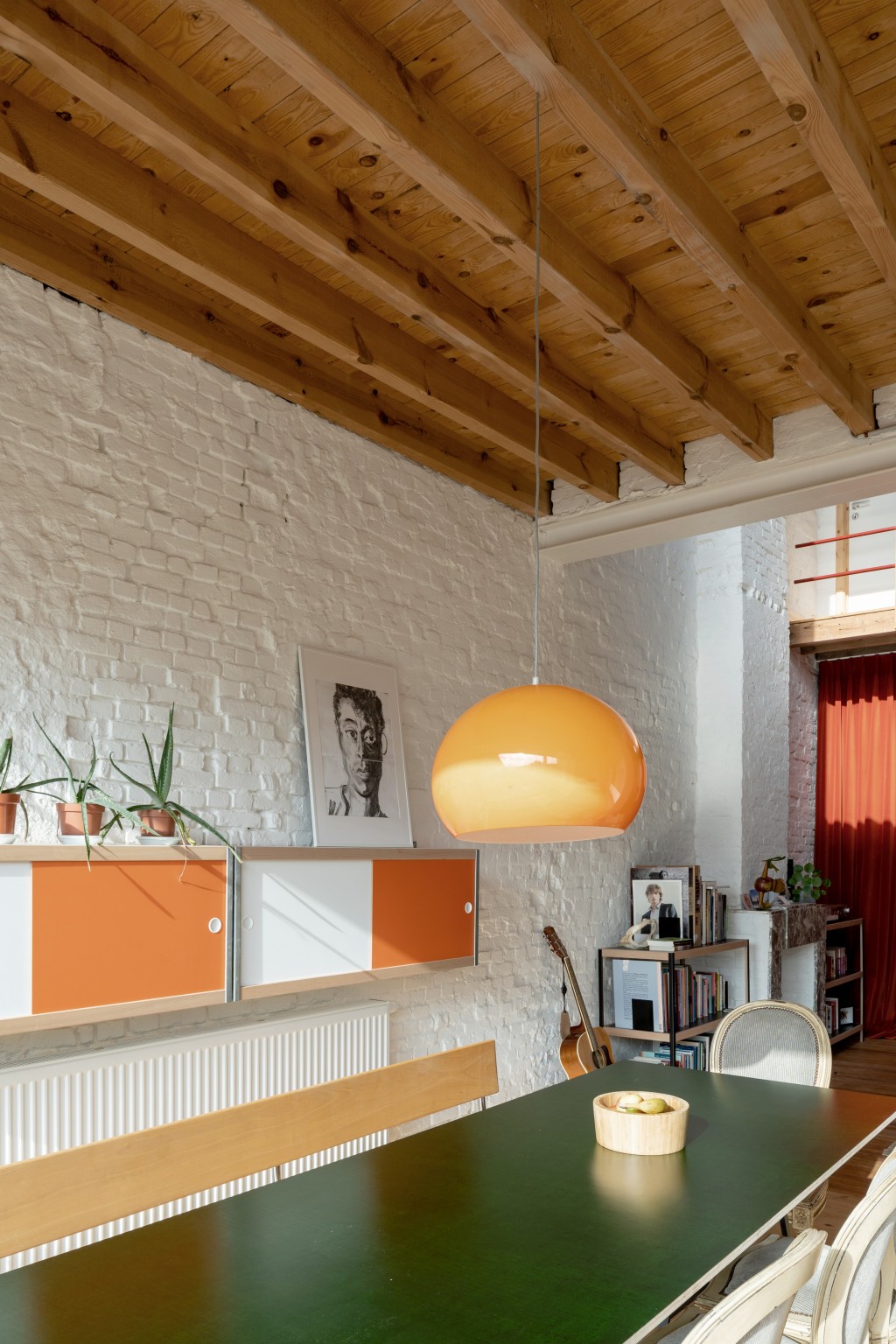 "As an architect, Daan designed the entire house by himself. A year ago he founded his own office, convinced that there is always room for another architectural firm. The name KLADWERK comes from the pleasure of the sketching phase; the drawing, the testing. In order to create a sense of space, he wanted to create a clean slate:
"Living in the city is often living between two walls. That's why I used the three free facades – front, back and roof – as much as possible. The original garage, which could just hold a Deux Chevaux and broomstick, was incorporated into the house to create a long visual axis. To add the mezzanine we had to sacrifice a bedroom, but we now experience this as the best idea of the renovation.
It conveys an extra sense of space, and adds a lot to the interior. I've always secretly dreamt of a vide – and as it turns out, it's blissful, and in winter it's not at all as cold as some people warned us about".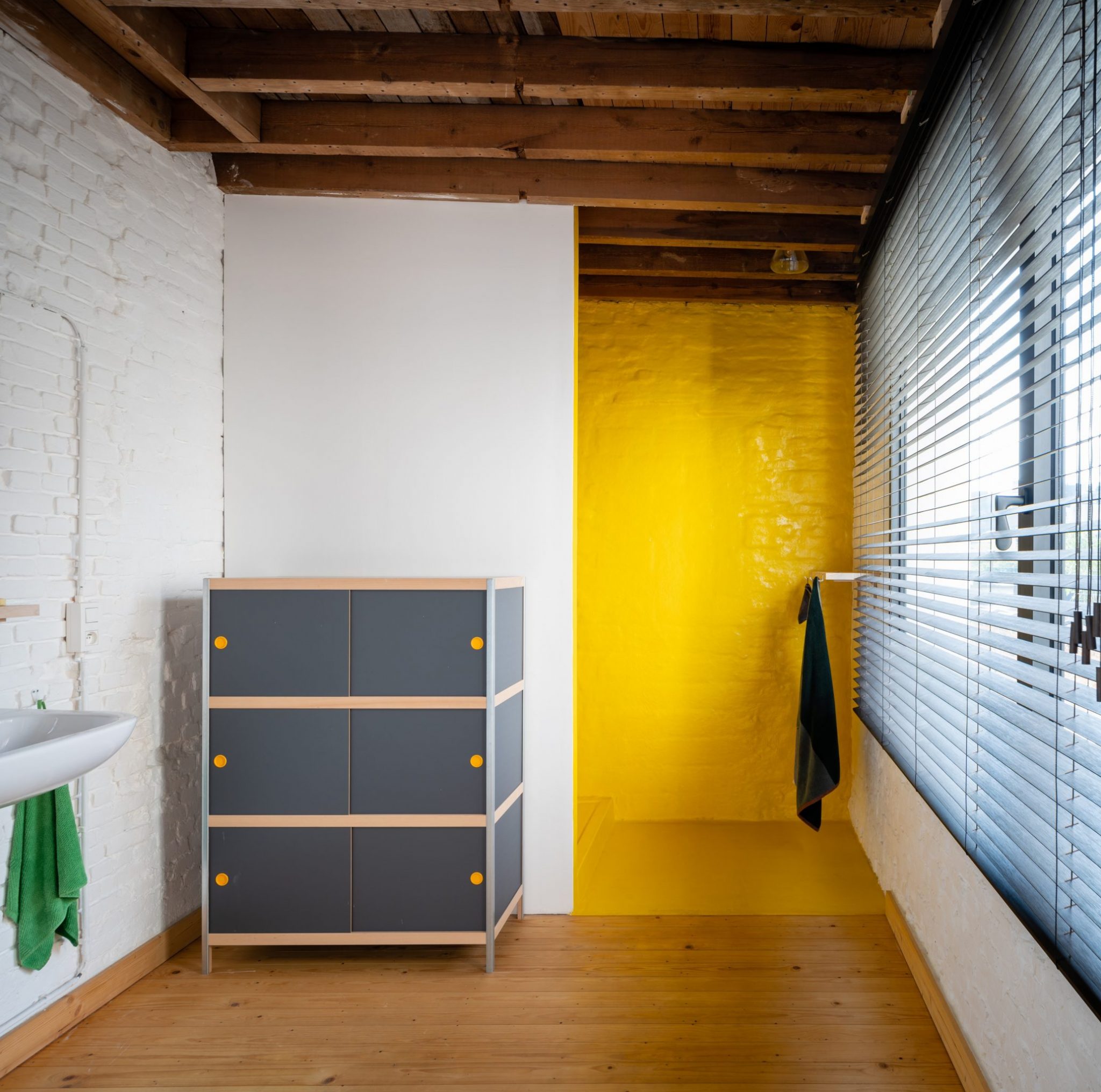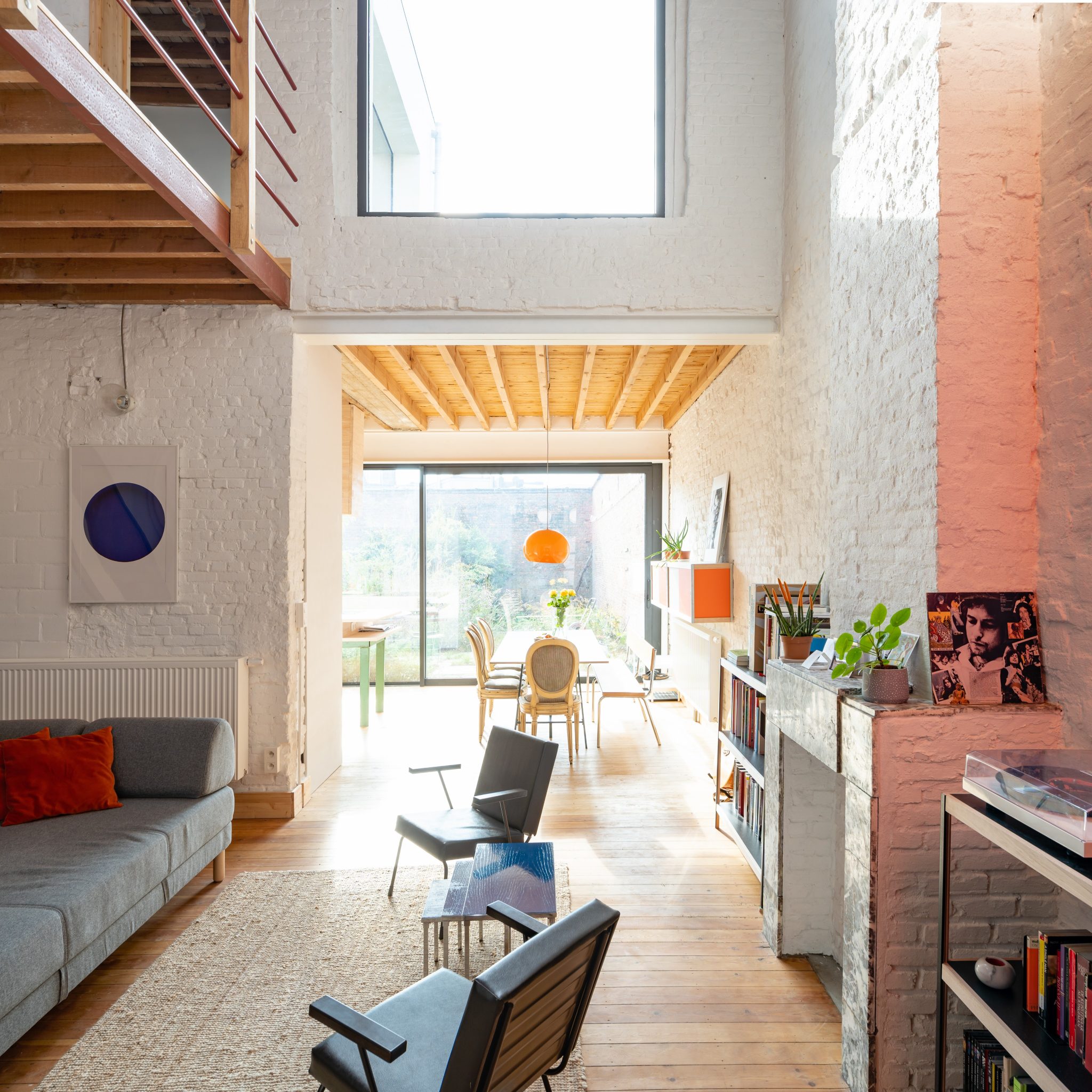 "As a child I grew up with two second-hand Kewlox cupboards," says Daan. "Those two cabinets are inextricably linked to my childhood. What always stayed with me, for example, is that during a car holiday in France, we used the cupboard doors as bases for drawings. Back home those doors, albeit with a little more stains and stripes, just went back into the cupboard!"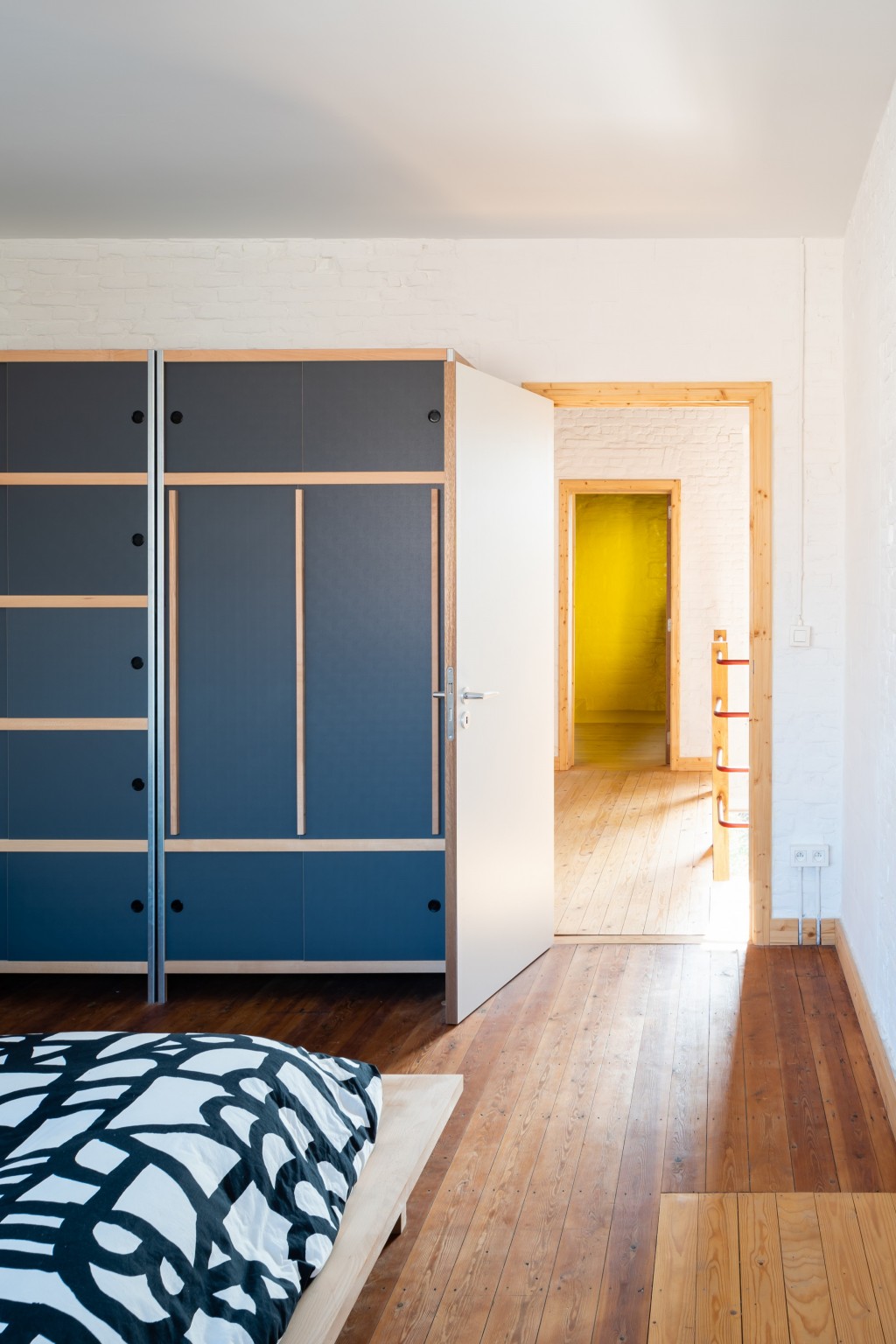 In order to preserve that feeling of spaciousness, they purposely chose Kewlox for storage items: "We didn't want the vacant space to be taken up again by heavy cabinets. Kewlox has many possibilities for this: floating sideboards, open cupboards, cupboards on legs,… It all contributes to an airy home. The basic materials of the cupboards are natural and circular, which means that they perfectly match the natural materials that make up the home".
"Another determining factor was colour. In the work of KLADWERK as well as in the style of the residents, colour is central. "Living must be fun," explains Daan. "We had a great time playing with the cabinet fronts. For example, we bought the orange lamp in the dining room on a second-hand site and made sure that the cabinet fronts matched. In the office and bathroom, we had the door caps match the colour of the walls". A house reflects the colour and taste of its occupants. And it is clear that this home houses two colourful figures!
Daan Janssens, Kladwerk architectuur, Antwerp
Photos : Nick Verbeek