"A classic Belgian design icon"
"I've always loved Kewlox as it's one of the classic pieces in Belgium's design history. As creative director responsible for the brand's image and positioning, it was important for me to have the items be part of my daily life, both at home as in my studio.
I love the straight-fowardness of the concept, and the efficient construction which allows a multitude of combinations because of the ingenious simplicity.
Moreover, it's an affordable, solid piece of furniture that can evolve over time, adding or removing parts, or renewing older components. Even though the original design is over 60 years old, it is still as relevant and timeless as ever.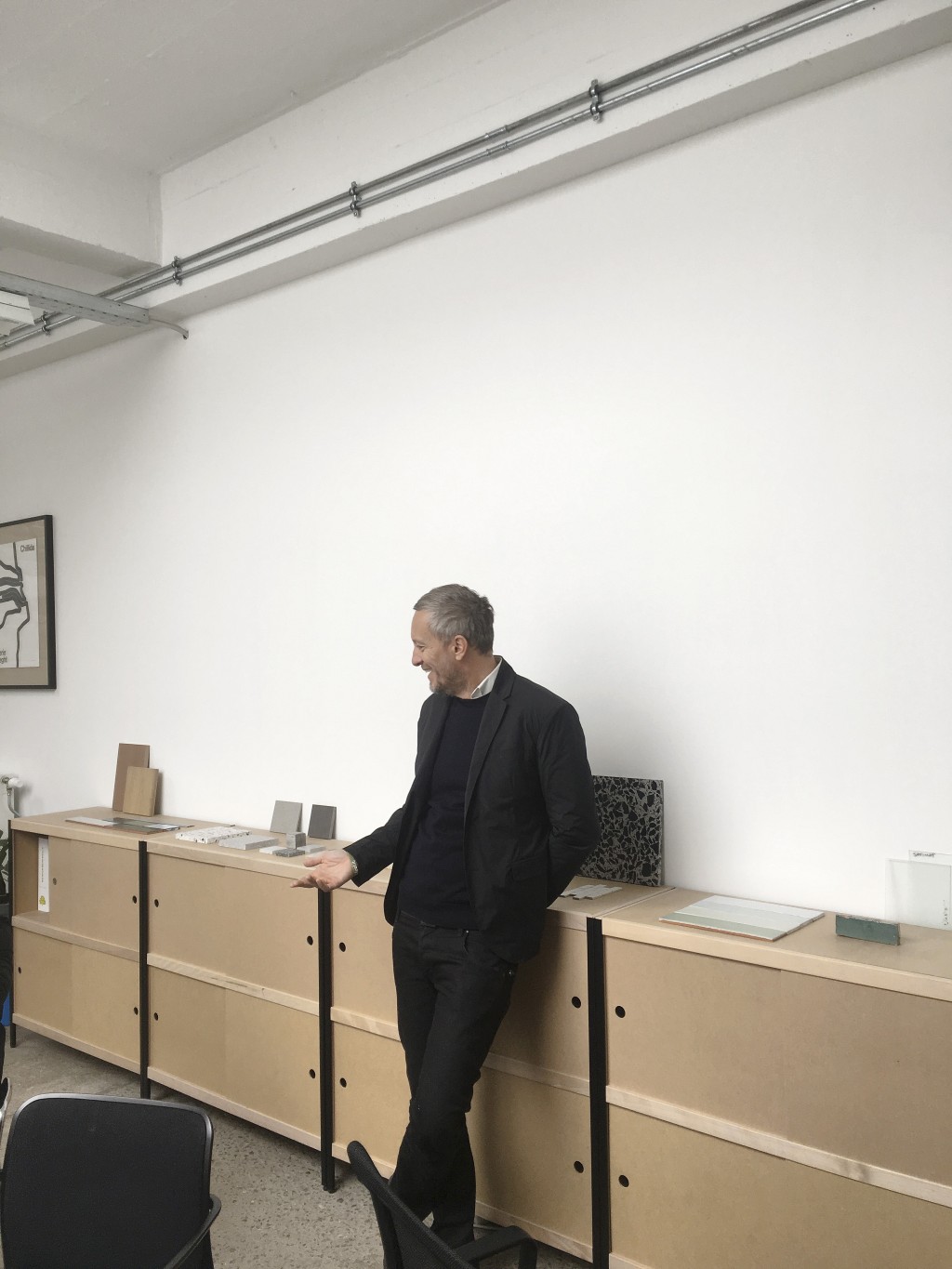 I use the combinations to store files, folders, sketchbooks, samples, prototypes, … From my desk I look out on the cabinets, and I like to use them to display items that inspire. Nothing is fixed and I like to switch up the setting to keep things fresh. It's like a landscape of objects, with materials and colours that inspire me every time I look up.…"
Julien Renault Designer and Kewlox's artistic director, Brussels.
When buying Kewlox, you know you're also buying a piece of history. It will last a lifetime and will always be of use in different types of living.
I have two different combinations. At home we have a suspended wall cabinet with transparent acrylic doors in our living room. At my studio, I have two long cabinets in natural MDF with black corners. I love the industrial, rebellious look it has. It's an honest piece of furniture, which is beautiful in all it's understated simplicity. It could appeal to anybody, and look good in different rooms and styles. The combination of MDF with black also has somewhat of a Japanese look to me. It boasts the same sober, natural characteristics.