Gill and Liesbeth turned to Kewlox to create a large and personalized bookshelf with colored doors.
They combined it with a few family pieces to furnish the winter garden living-room.
"When we moved in, we only had a few furniture pieces. We were coming from a small apartment and we didn't have the budget for much else. We also wanted to avoid the standard white, clean box that new flat constructions sometimes have. We wanted a warm and friendly environment."
(source: Gael maison April 2016)
Gill and Liesbeth, Architects, Anvers.
Project: MADE Architects
Photo: Tim Van de Velde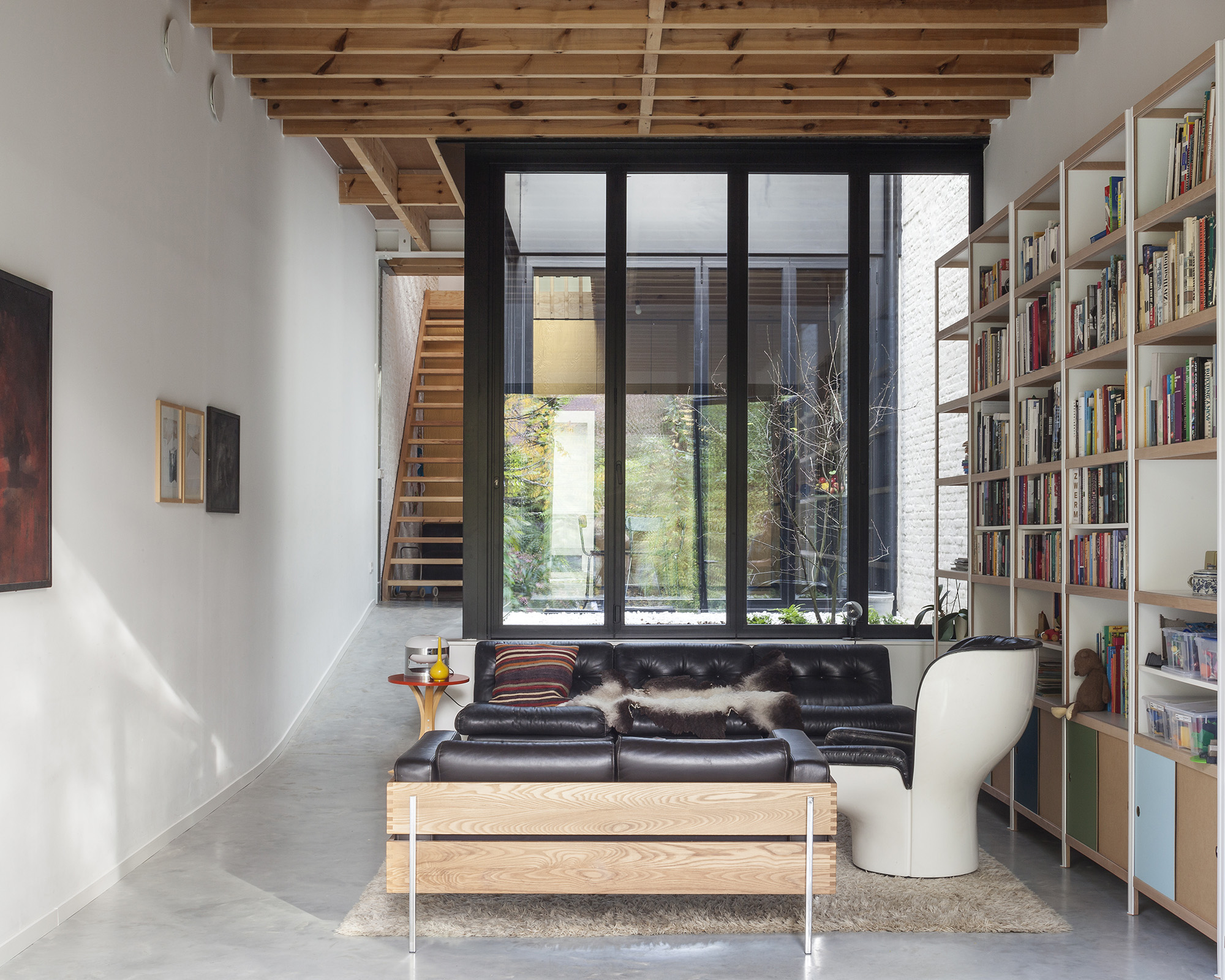 MADE architects – Photos: Tim Van de Velde ©