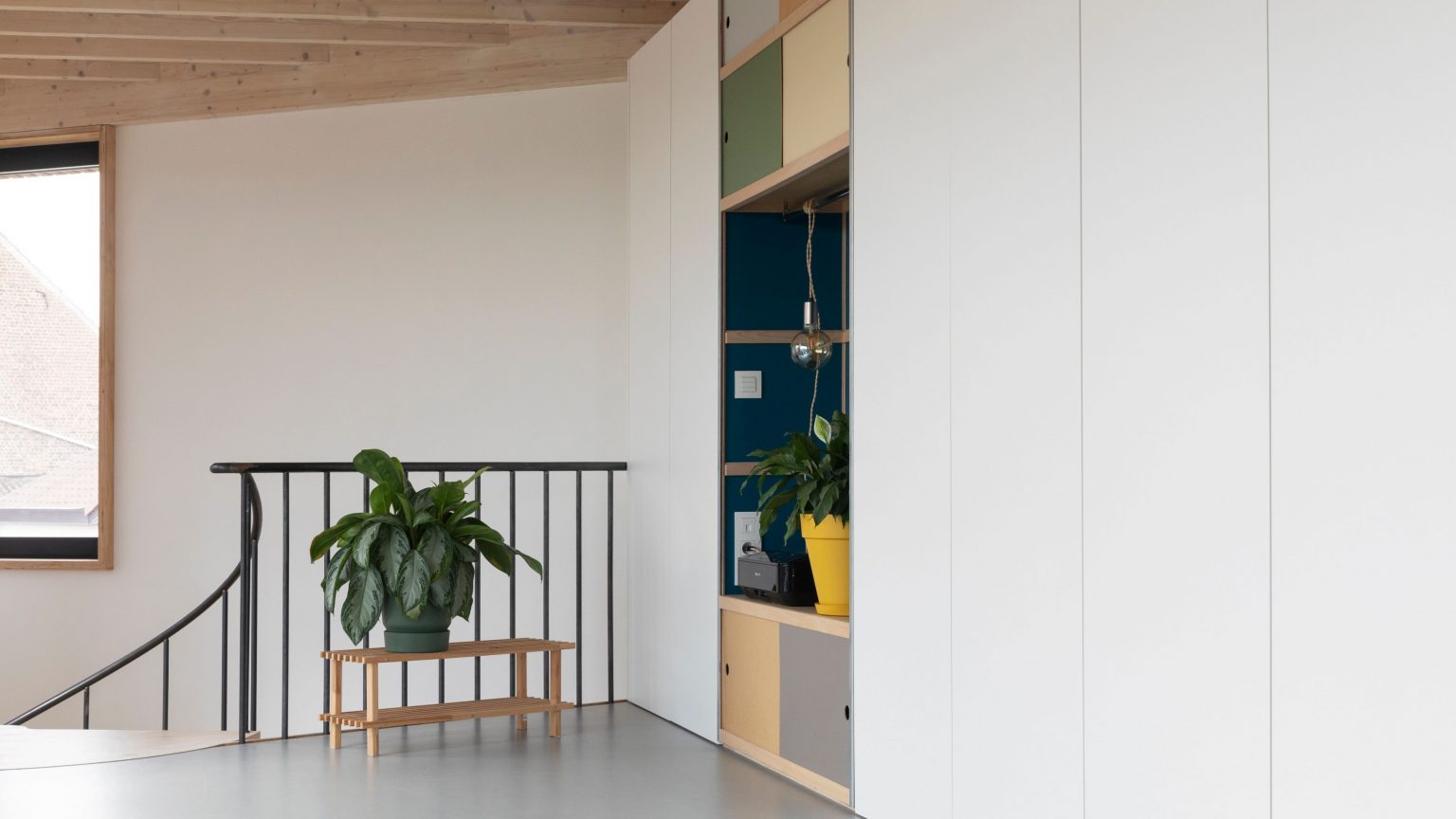 The family house of Wouter, himself an urban planner with training in architecture, is anything but average. From the triangular floor plan to the homemade spiral staircase: personality and customisation are central in this design by BLAF Architects. Even from the outside you can see that this is a unique design, but it is mainly on the inside that the clever ideas stand out inside.
The modularity of the system was also useful to hide some technical interventions. For example, Wouter added an extra layer of cupboards at the top that subtly hides the ventilation pipes. He also completely integrated socket outlets and light switches. "That all went quite smoothly. Measuring, sawing and putting the cupboard in place." That Wouter is quite the handyman can be seen throughout the house, with the impressive wooden spiral staircase as the pièce de résistance: he made that all by himself too, layer by layer, by hand!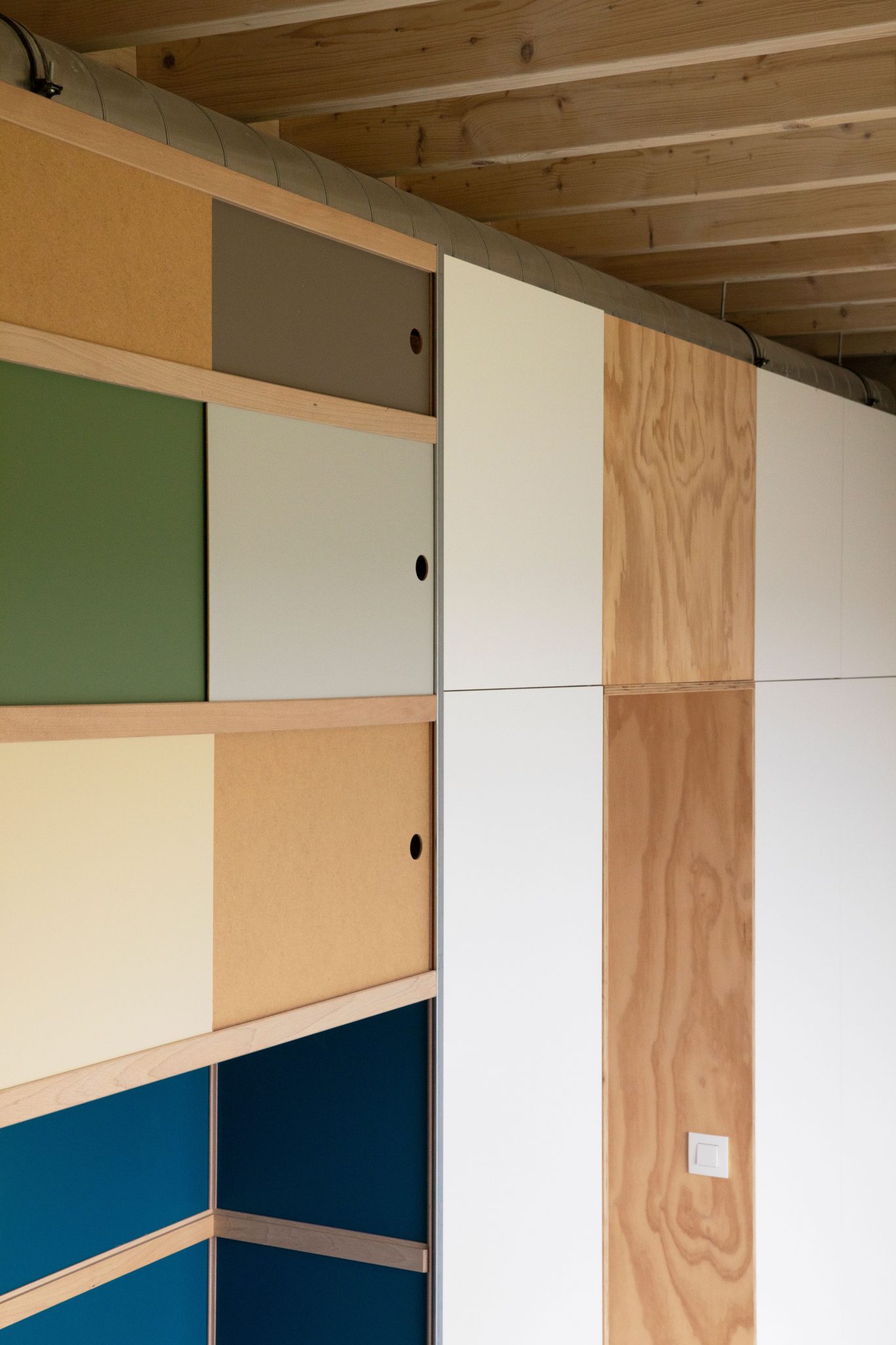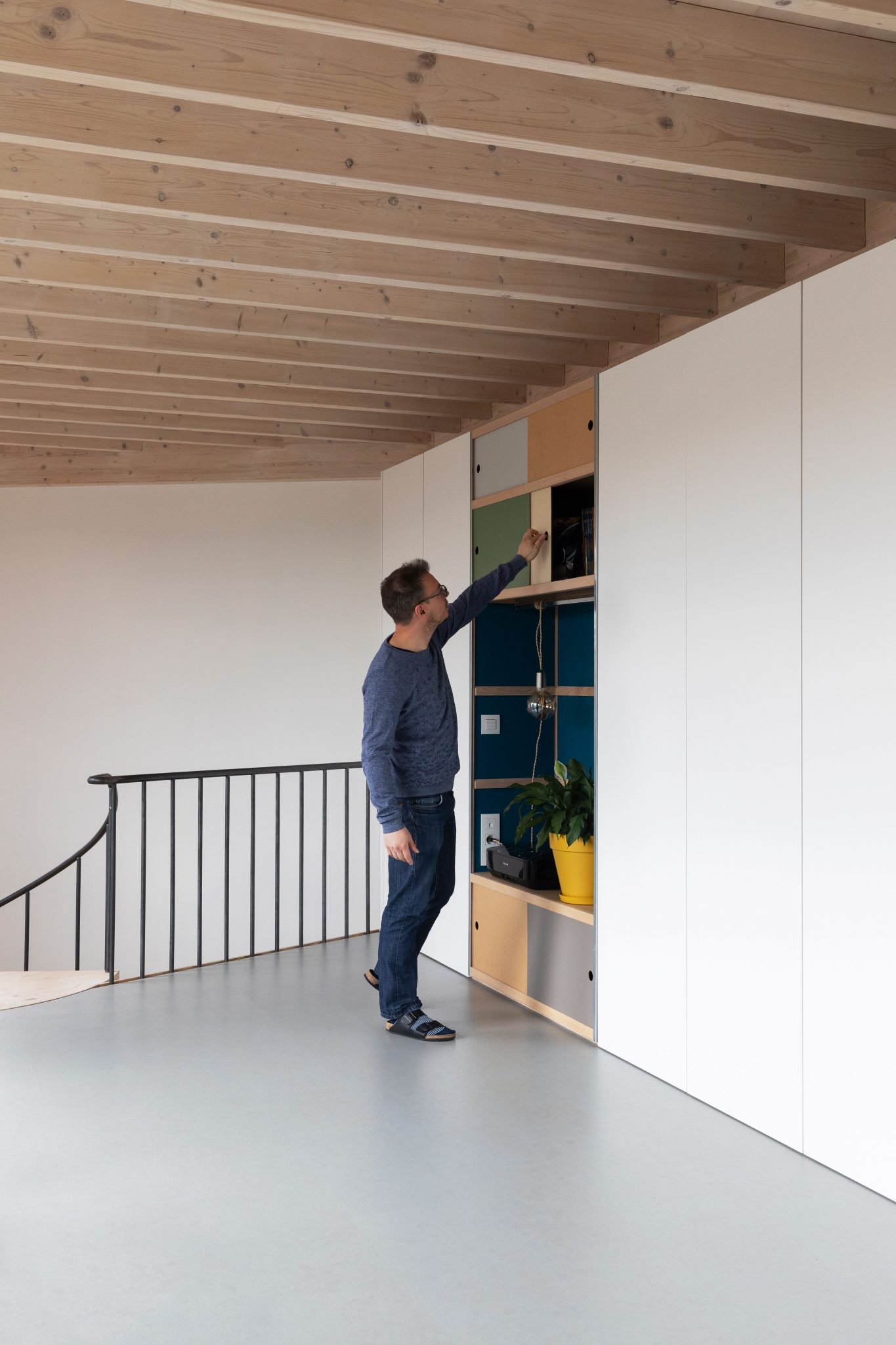 The two upper floors are divided into a closed area hiding the bedrooms, and an open landing. The walls separating the two zones are decked out in a few colourful Kewlox combinations, which almost look like built-in cupboards. "We briefly considered 'real' made-to-measure cupboards," Wouter says, "but soon landed with Kewlox. It is just as easy to put together and plan as a customised system, but because it is an existing structure, it is much more cost-efficient".
The family based the colour scheme of the Kewlox combinations on the shades in the rest of the house: "The natural MDF matches the wood that you see everywhere, and the green and blue doors match the spiral staircase at the top floor.
The cupboards are also set to change. What is now a seating area can just as easily be transformed into even more shelves, or perhaps become a desk. "That flexibility, too, made us choose Kewlox over fixed joinery. A system that has remained the same for 60 years, you know it will last you a while."
Wouter Roesems, urban planner with training in architecture