Furniture for the living and dining room
"Kewlox drew my attention because of its simple and pure approach. The many finishings and affordable prices made my choice definitive.
I really appreciate the freedom this system allows: you can pick and mix to make your own configurations, choosing the exact look and size you need.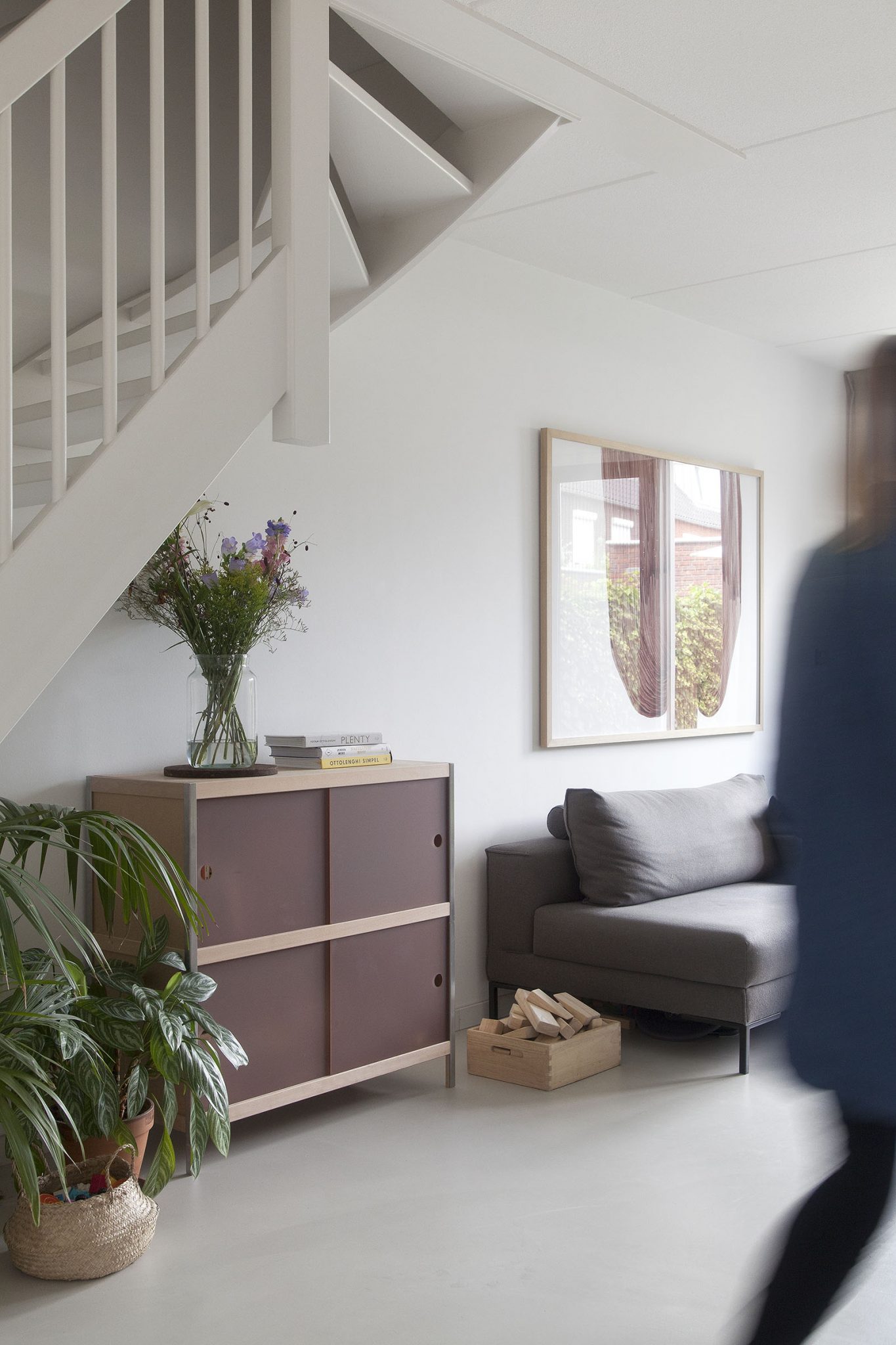 We have two items in our living room; an open shelf and a lower cupboard with sliding doors.
The shelf marks the transition between dining room and living space, and we use it to display nice objects, magazines and toys for our little boy.
The lower shelves are easy to reach, making it perfect to store his toys and books.
He knows his way around the other cupboard as well, showing that the system really is very intuitive and well-made. We're already thinking it would be fun to move these pieces to his own room later.
Johan Van Hengel Products and furniture designer, Rotterdam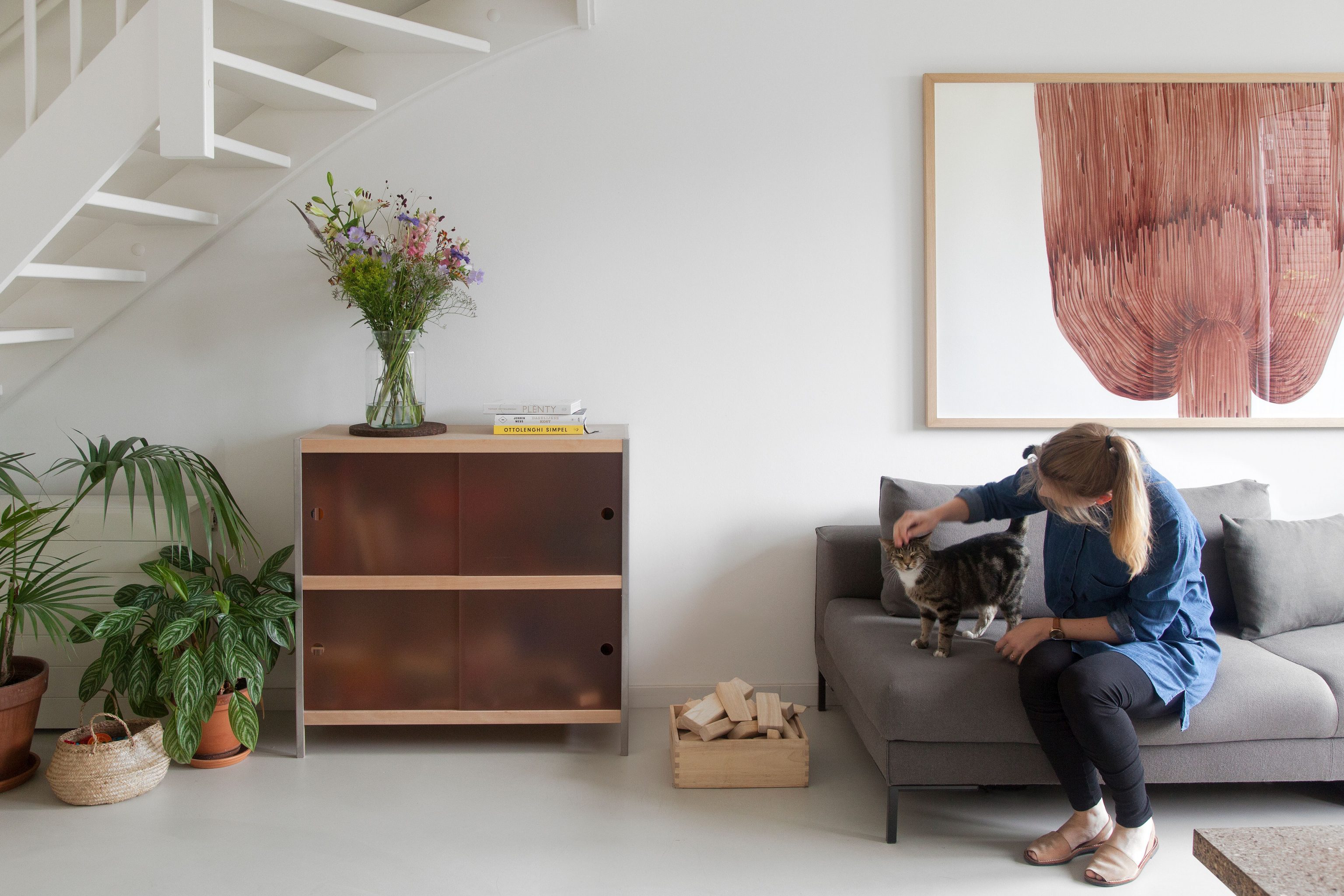 I used the online configurator to create our pieces. It was very convenient, because I didn't even have to leave the house to see all the options. Afterwards we went to pick up our order in the showroom in Antwerp, not far from Rotterdam.
As a designer, I really like to mix and match my own items. It shows that the system is very well thought-out. The quality is superb, the price is right, the furniture is solid and looks great: I'm very happy!