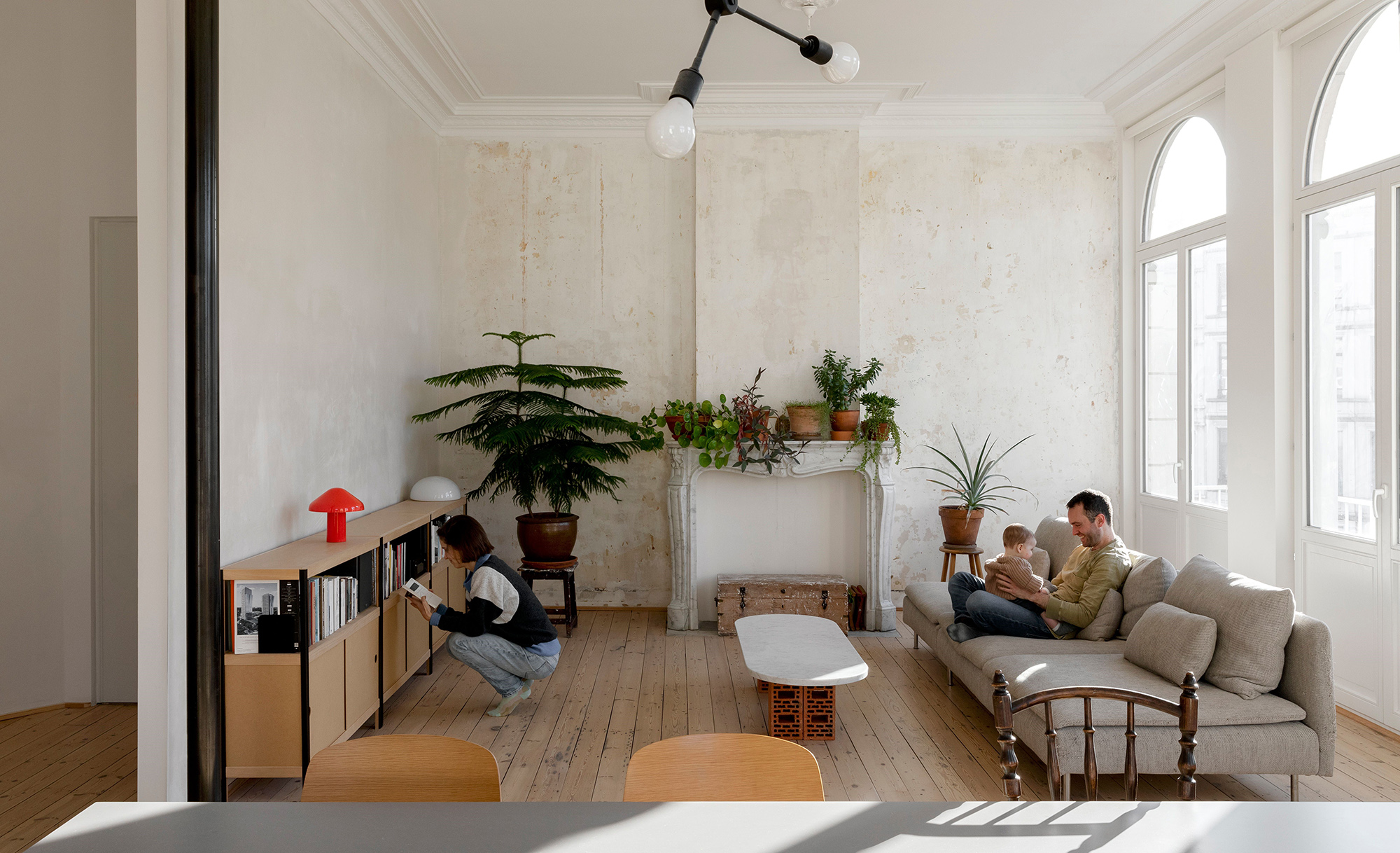 Judith Mierop and Ivan Vander Seypen - both graduates at La Cambre as architects - live in an authentic flat in Brussels, together with their children. Ivan works as an architect at FP Architecture, while Judith chose a different path and is currently finishing training as a nutritionist. Their flat is a calm, quiet oasis in the city. The brick walls, wooden floors and exposed beam structures provide balance and a nice backdrop for the understated furniture, many plants and well-chosen accessories. 
They chose 2 timeless combinations, one in black and one in mdf, but the modular nature of the storage system was also an advantage: "A blue door, or a transparent rose one, or no doors at all: it's all possible. You can very easily give your furniture a new look without having to buy an entirely new piece. From the doors and shelves to the feet and door knobs: you can choose everything yourself, which makes for endless options. So we really enjoyed putting together our own composition." In the bedroom, the storage module serves as a wardrobe. The medium-high combination in the living room provides space for a lot of books, as well as the sound system, a lamp, plants and other accessories. "We bought the furniture specifically for these places, so we knew what we were looking for," adds Judith. "The assembly also went super smoothly, much easier than other systems."
Judith Mierop and Ivan Vander Seypen, architects, Brussels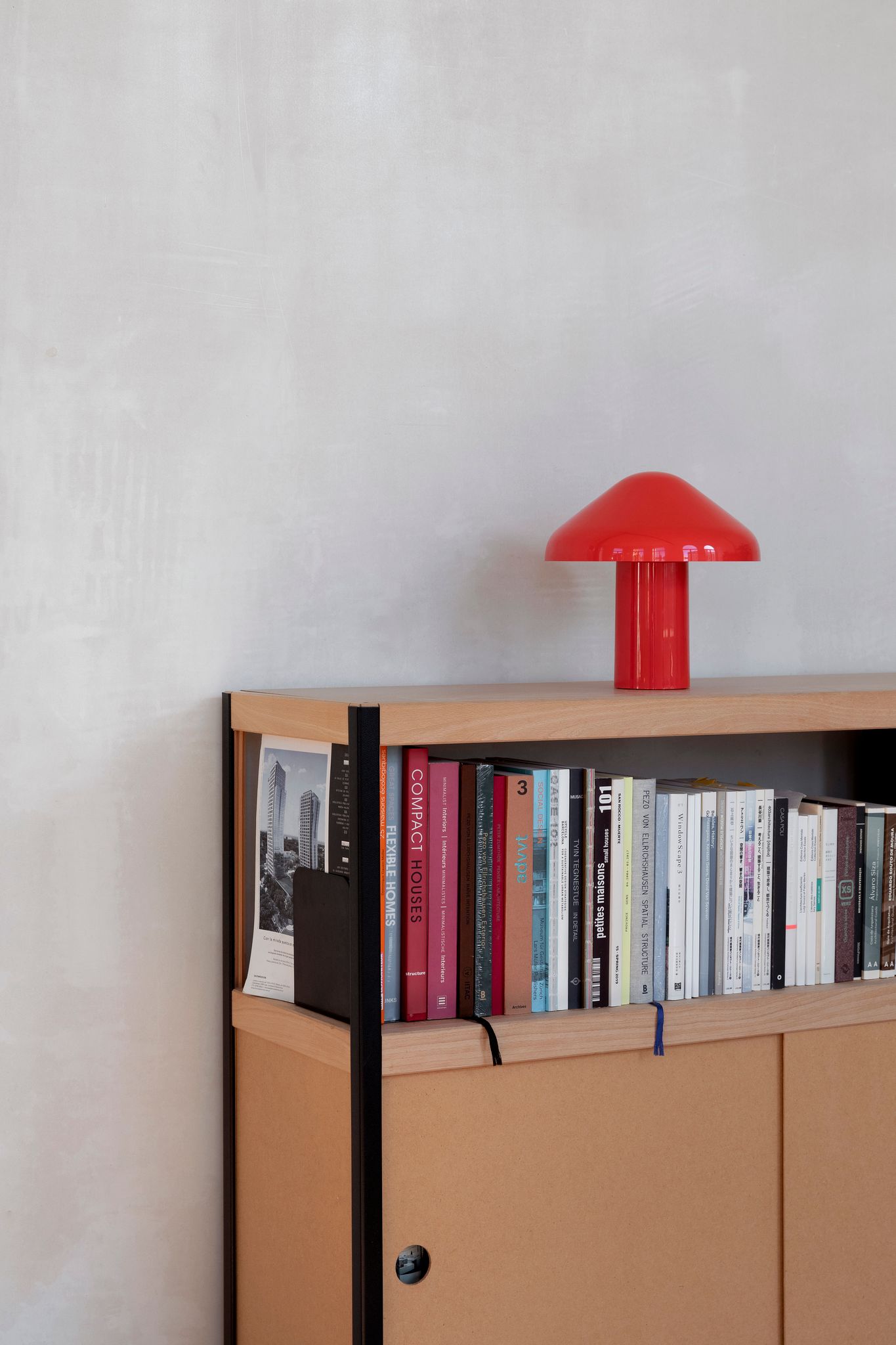 The unexpectedly rough look of the walls only adds to the casual, calming atmosphere that runs throughout the home. In this setting, Kewlox cupboard was a good match, they thought. "We fell for the simple and elegant design. The combination of materials and colours also blended in well with the rest of the interior." You can find a Kewlox combination in the bedroom and one in the living room.