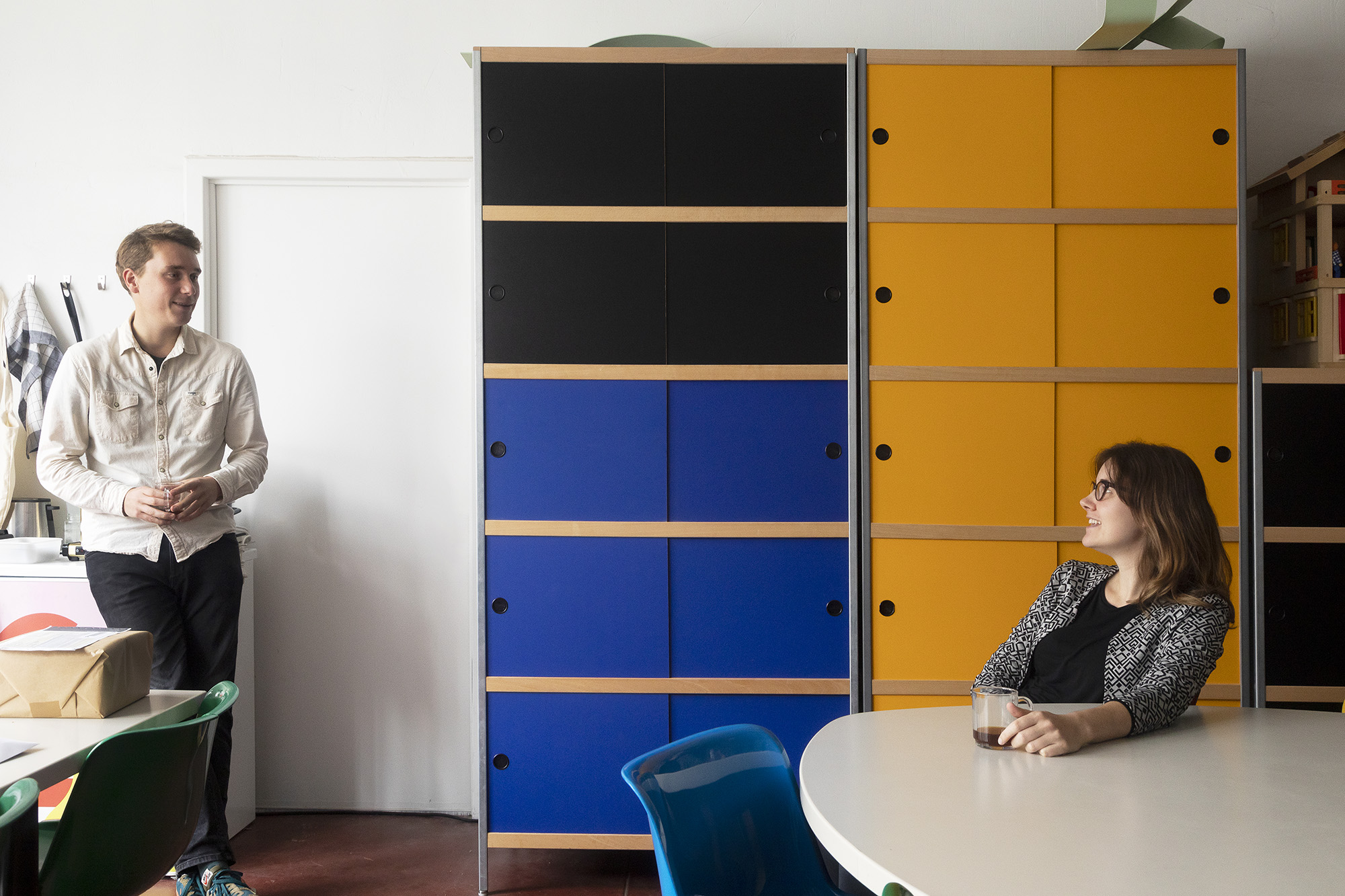 Creative agency DIFT works on inspiring branding, from developing a brand identity to creating innovative digital products. Founders Bert and Yves started in 2012 with just the two of them, but in the meantime the team counts more than 10 members.
They recently opened a second office in Antwerp, while the first office is still in Ghent, in Dok Noord, where it all started. Eight years ago, they were one of the first companies to set up business here, and by now the area has grown into a creative, vibrant new neighbourhood in the city.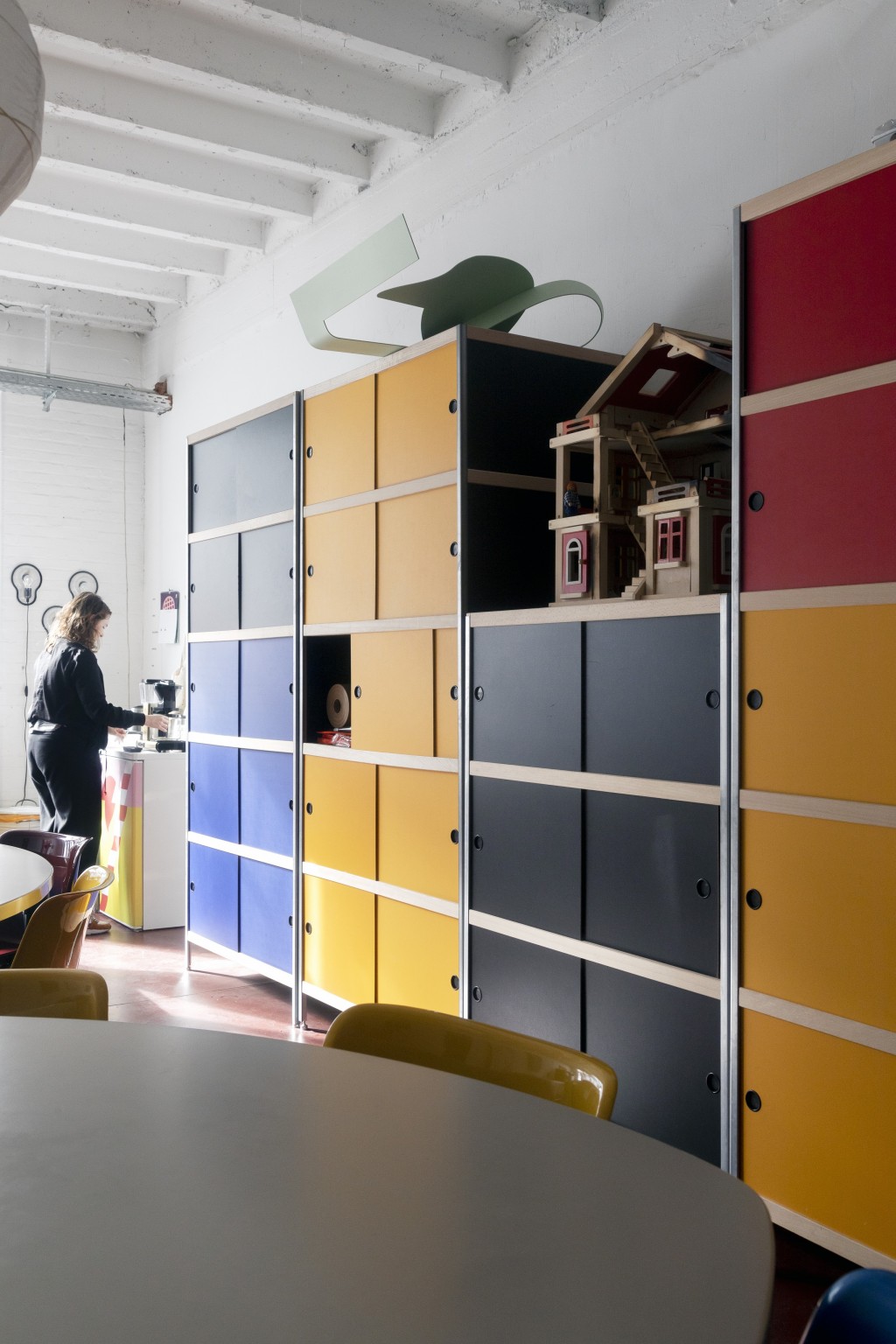 "At home, we consciously choose the furniture and decoration we surround us with, and that's no different in the office. We like to surround ourselves with beautiful, durable items. In addition to the practical side of Kewlox – it is just a very convenient storage system – the story behind it also appeals to us. A Belgian company that stands for timelessness, a smart approach and a hint of colour: that's something we can fully back".
Bert Pieter & Yves Drieghe, founders at DIFT agency Gand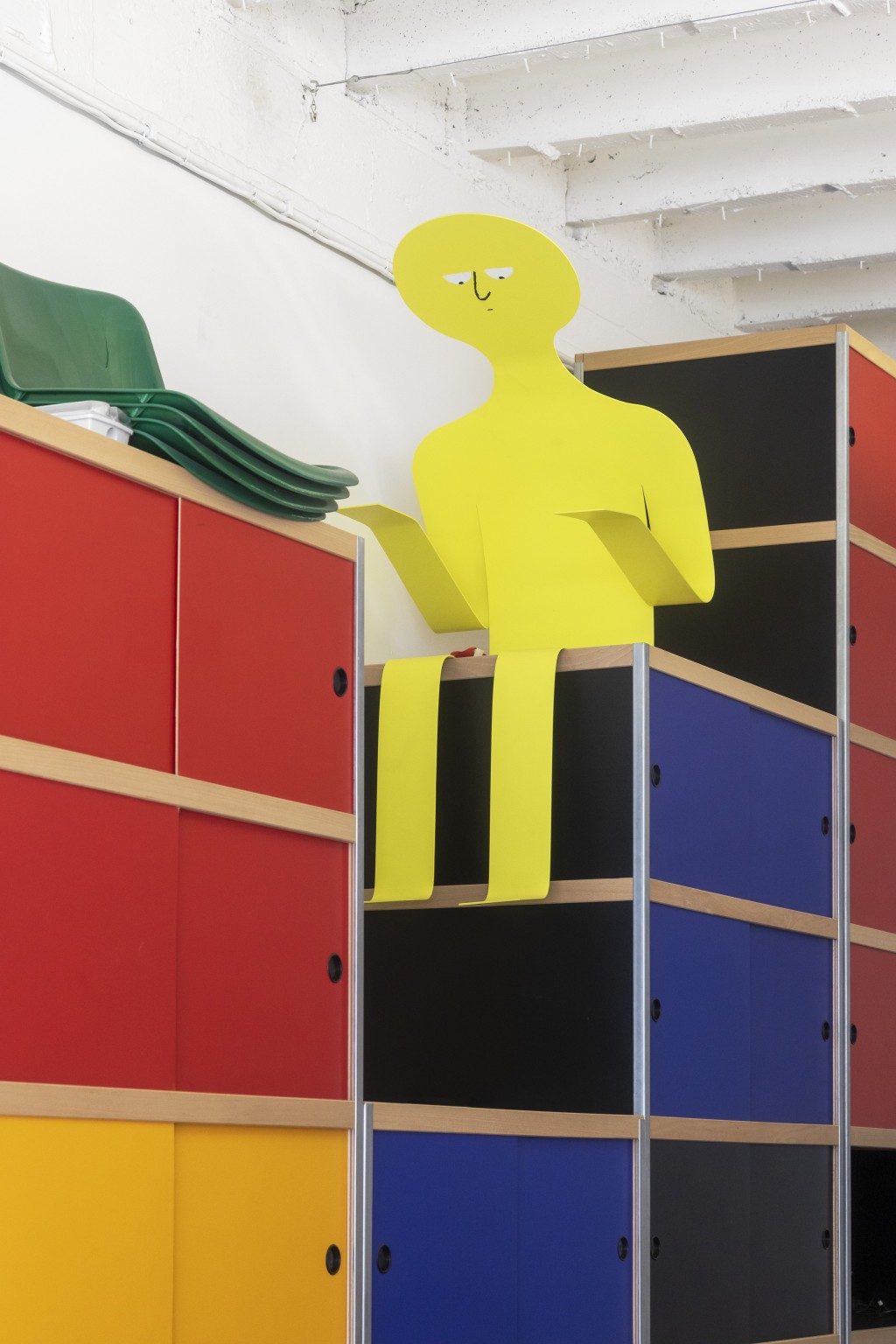 The rough industrial spaces provide enough space for the team's various activities. In one of the rooms, a wall-sized, colourful Kewlox combination steals the show, at least when office dog Frits isn't around.
From paper samples to posters from previous campaigns, and from administration to the coffee supplies: the large storage cupboard is perfect for conveniently storing the needs of an entire office. A smaller model in the same shades proved to be the perfect way to dispose of telephone and internet equipment.