Kewlox throughout the apartment
For "La Méridienne" we were looking for a piece that could integrate a desk, TV cupboard and seating area, and Kewlox ticked all the boxes. We didn't plan on adding a shelf, furniture in the entry hall and a kitchen piece, but it all worked out perfectly in the end. We're very happy with the result!"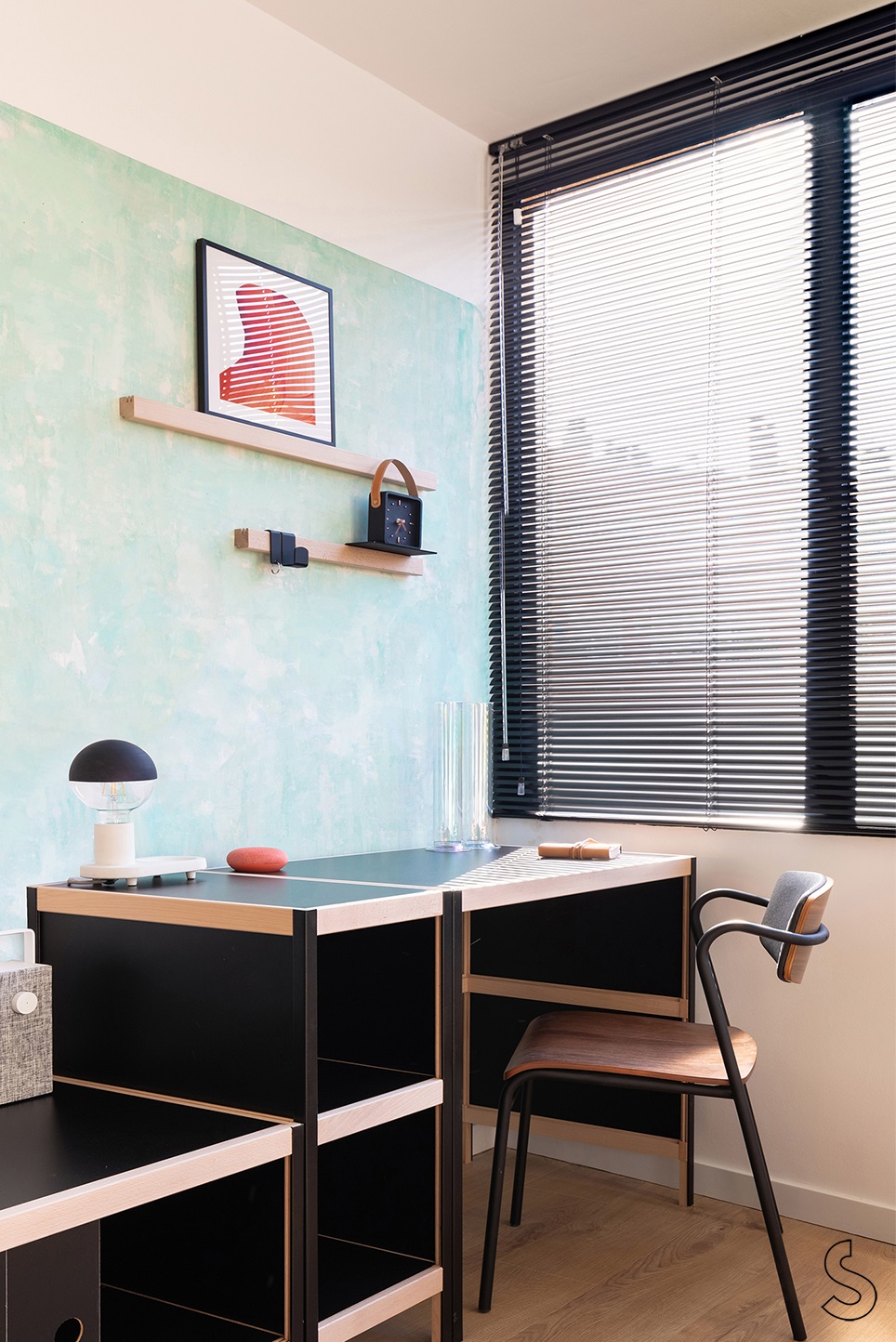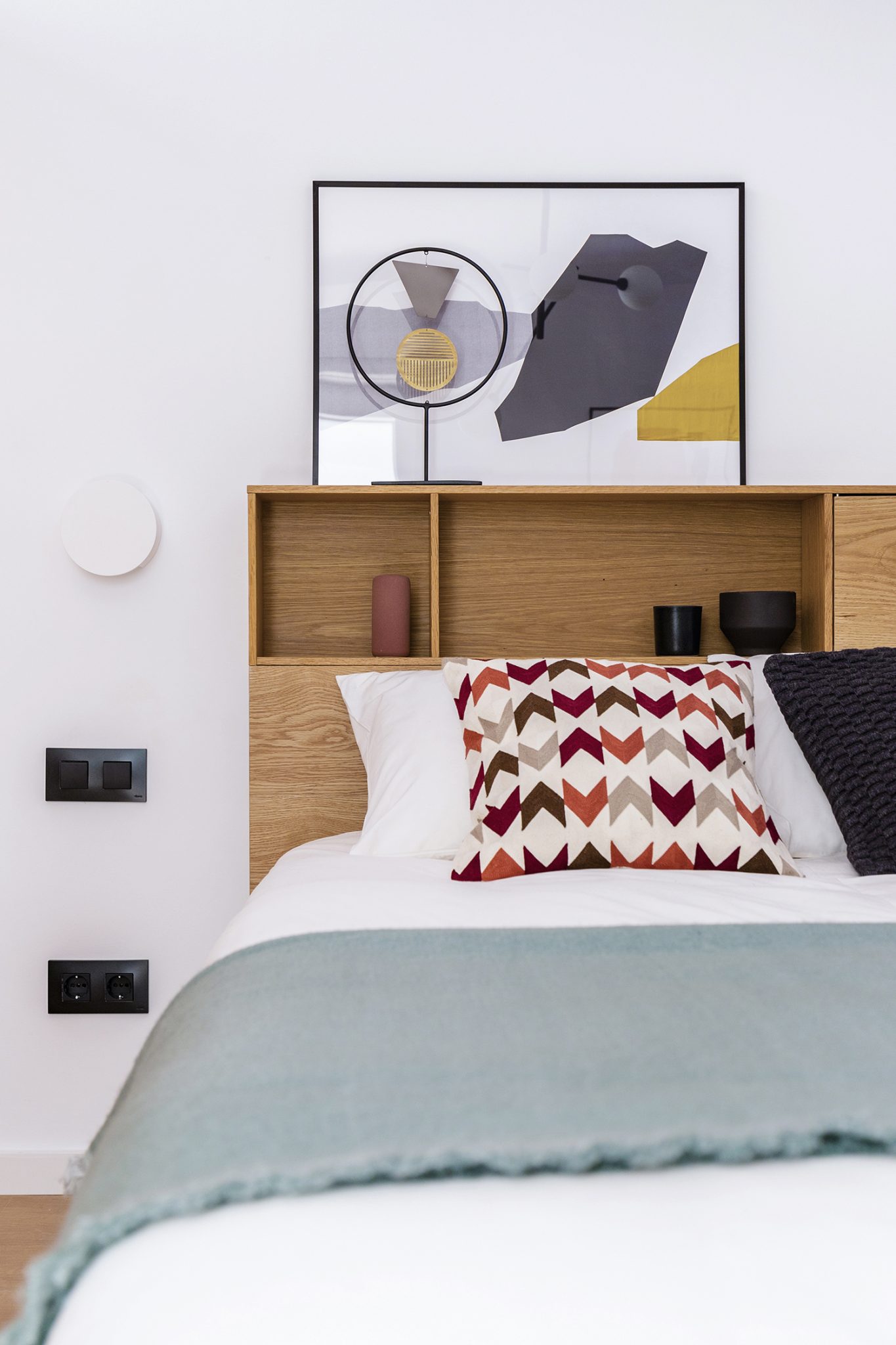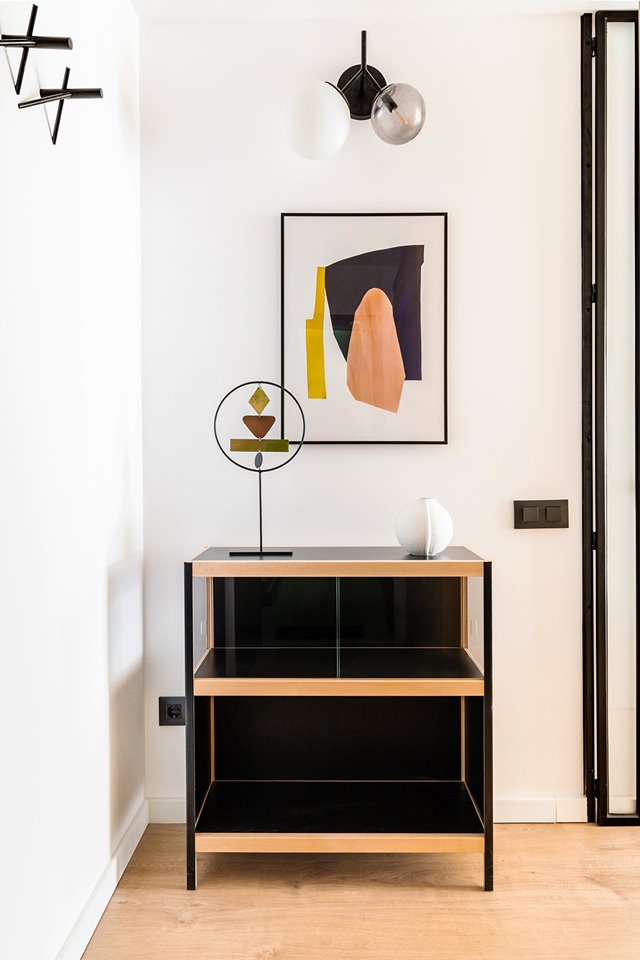 I discovered Kewlox by accident, but was immediately completely smitten!
I'm Belgian, but I live and work in Barcelona for 11 years now.
My studio, Le Sable Indigo, mainly works in interior design, and for one of those projects I was looking for an easy and customizable solution that would allow me to create almost made-to-measure furniture, where the aesthetics were on point as well.
I'm passionate about colours and textures, but when working on a project I always start from the space and its shape. Design should be functional and comfortable first, but style and looks follow closely.
For that reason, Kewlox has become a fixed value in our projects."
Shannon Arena, Designer, owner Le Sable Indigo Interiors
photo: The cafuné & CO