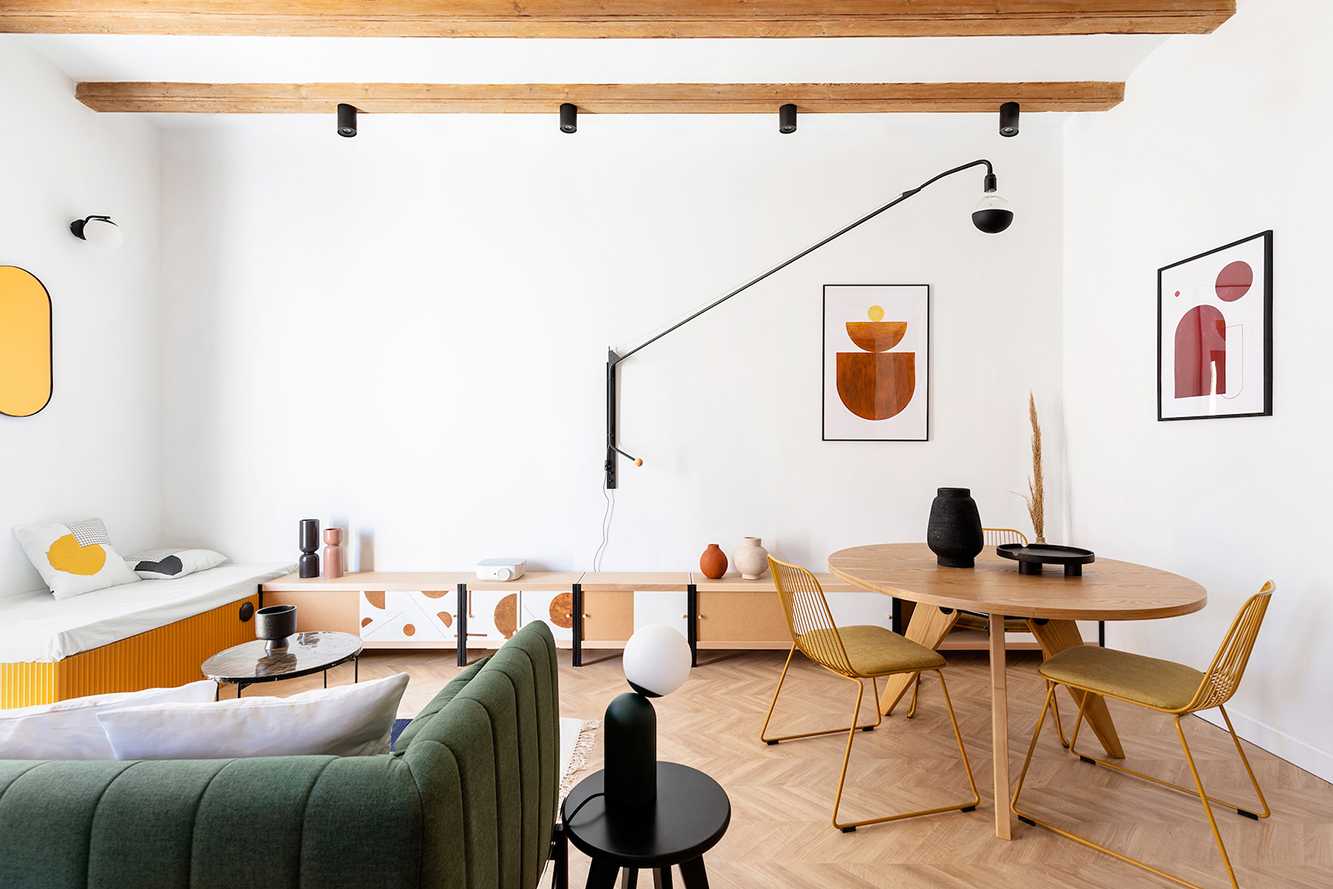 A vintage yet modern appartment
"The Ovalo project is the result of a mix between modern and vintage design, an ode to the oval curves and straight lines of typical Catalan vaults and wooden beams.
As with our latest projects, Kewlox seemed to deliver the ideal solution to create harmony throughout the apartment, between the low furniture in the living room and the overall creative design.
A small, personalised touch that has an eye-catching effect! This apartment – a blend between modernist Barcelona-style and the heritage of Catalan architecture – is an ode to colour, texture and form."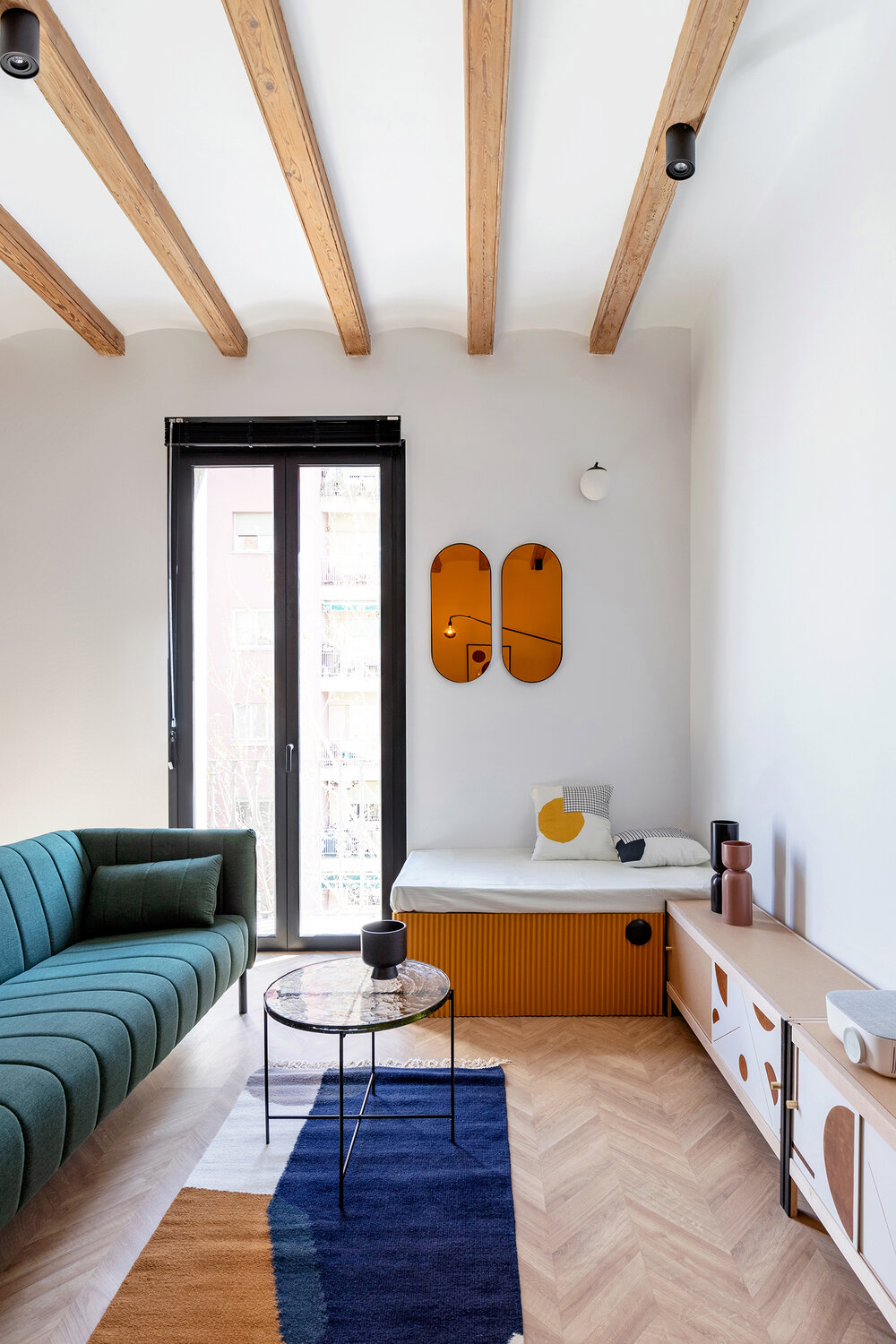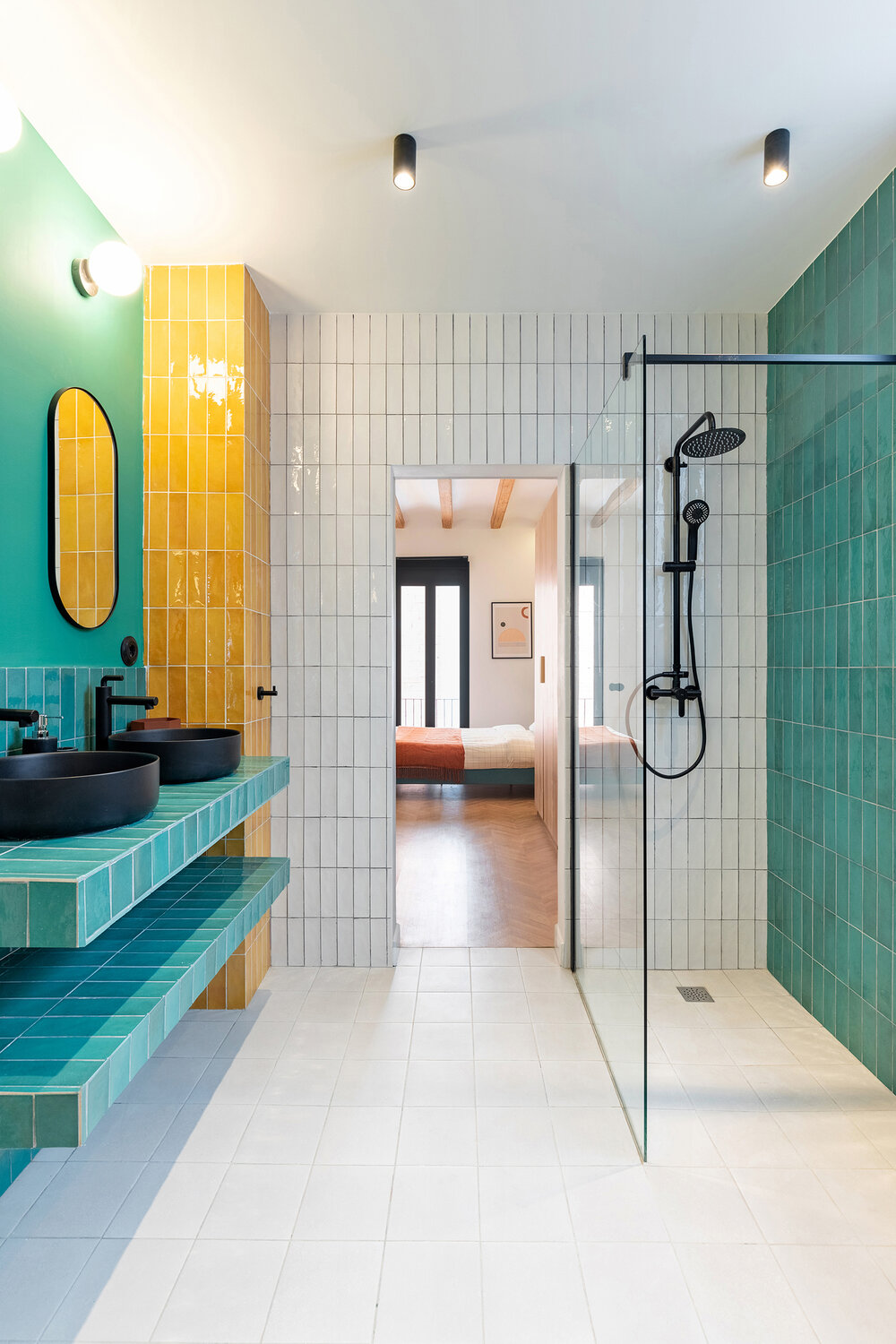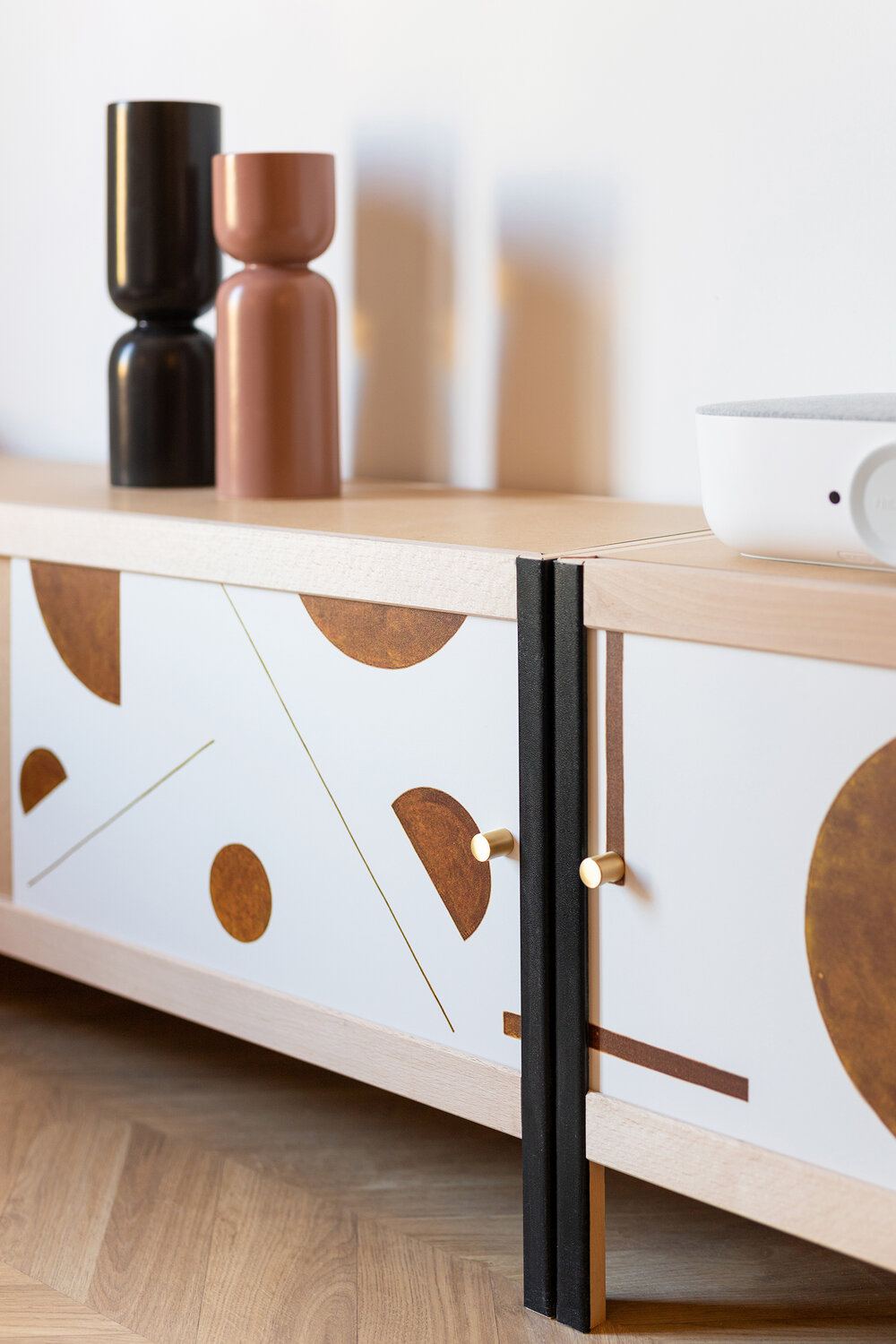 "I discovered Kewlox totally by chance and it was love at first sight! I am Belgian, but have been living in Barcelona for 12 years now.
With my studio, Le Sable Indigo, I was looking for an easy and customizable solution that would allow me to create furniture and custom solutions with a pure and well thought out aesthetic.
I'm passionate with colour and texture, space and form dominate the creative process. Design should be about functionality and comfort first, but style follows right behind! Kewlox has now become a must-have for my studio."
Shannon Arena, Designer, owner Le Sable Indigo Interiors
Photos: The cafuné & CO